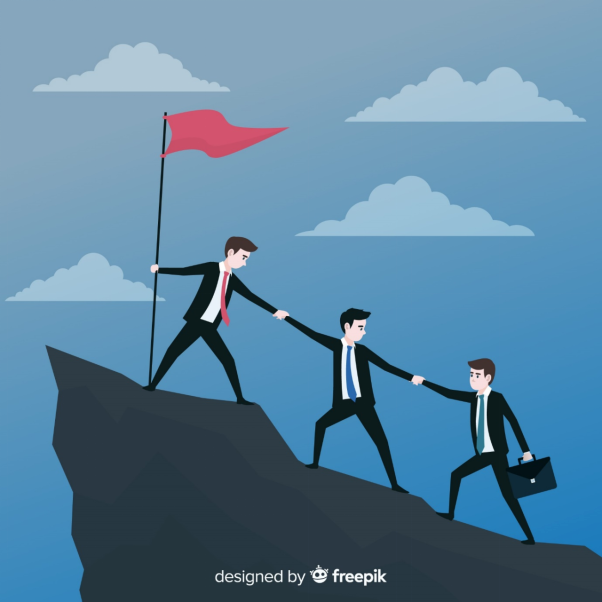 The word leadership according to the Cambridge dictionary means the set of characteristics that make a good leader.
Leader is derived from the verb to lead which means to guide in a way, especially by going in advance.
This means leadership can be associated with effectively and efficiently guiding others toward a specific destination or goal.
In an organization, a leader is one who employees or fellow colleagues look up to for guidance and direction. Hence, being human-centric is an important quality in any leader.
Gartner's study reveals that out of 34000 employees surveyed only 29% feel that their leader is a human leader. Let's understand what a human leader is.
Human leader or human leadership means putting the people first and having empathy and understanding for the employees or colleagues. Giving respect, freedom of expression and open-mindedness are the traits of a human leader.
Here are 7 tips for managers to be effective human leaders –
Training – Many times people are promoted to higher positions due to exemplary individual performance rather than their people management skills. Hence they lack the exposure or understanding of managing a team effectively. Studies reveal that it is the responsibility of the HR manager to conduct training and development programs to impart the knowledge and skills for effective and empathetic leadership. Hence as an HR manager, you should imbibe a people-first approach in your organization and encourage managers to promote and practice a people-centric approach to management.
Focus on the team – For any project to be successful, it is necessary for all the employees to work in harmony. Hence inculcating team spirit and bonding requires the manager to communicate, motivate and include every team member in strategy formulation. Inclusivity motivates employees to perform better and a leader who encourages participation and includes everyone in decision-making wins the trust of people easily.
Communication – Dialogue and open communication go a long way in being an empathetic leader. Engaging employees and being open to their ideas or opinions is crucial for employee satisfaction. Highly engaged employees improve their team's performance by up to 27%. This is a significant number to boost the organization's overall performance.
Feedback – Conducting surveys about your leadership style, employee satisfaction, and team productivity, gives you as a manager a clear idea of the effectiveness of your leadership style. But being open to feedback, accepting criticism, and encouraging honesty are essential.
Empathy – In today's changing scenarios, personal and professional dynamics have changed as well. Understanding those and accepting people for who they are is important to maintain a healthy work atmosphere. Supporting people during their difficult times or having an informal interaction related to any workplace difficulties or drawbacks helps managers to better understand the employee mindset and the factors that affect productivity.
Accountability – Nobody like a manager who is a control freak and restrictive to employees' personal growth. Instead, giving autonomy and authority to your employees gives them a sense of accountability and responsibility that motivates them to do better.
Recognition – This cannot be emphasized enough that giving your employees their due credit and recognition for their contributions is one of the most important motivational factors. Recognition and awards show employees that they are valued and their contribution is acknowledged.
Humans in Human Resources are people having emotions, thoughts, and ideas of their own. Identifying the best in each employee, motivating them to do better, helping them achieve their personal goals, developing a free and open environment, regular communication, empathy, and investment in people make a true difference.
Understanding the 'human' is important to become a humane leader.
About MITSDE
MIT School of Distance Education is an institute that has understood certain skill gaps in the market and is striving hard to diminish them.
With its offerings such as Post Graduate Diploma in Human Resource Management (PGDM – HR) and Post Graduate Diploma for Executives in Human Capital Management (PGDM Ex – HCM), MITSDE aims at upskilling working professionals. This means, that HR managers or professionals can pursue these courses without having to leave their job. This spells out a double advantage of – learning while you earn!
The course covers the basics of Human Resource Management, analytical skills, International HR practices, and the latest trend in E-HRM.