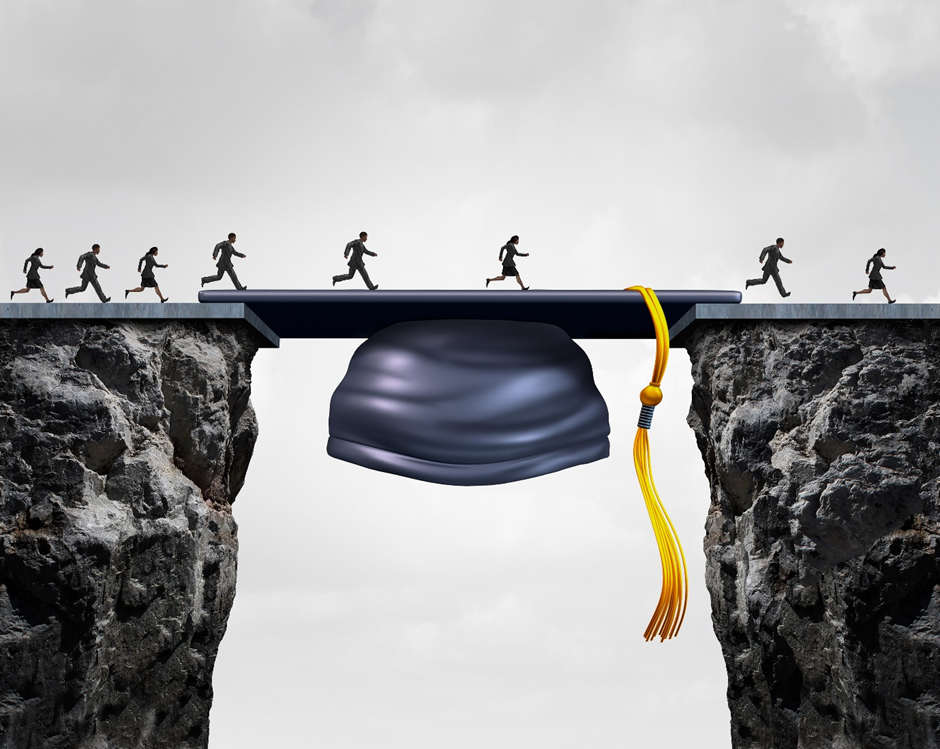 A dual degree often sounds like a lot of work, however, the benefits make the trouble worth it.
A dual degree refers to two-degree programs clubbed together. This gives the learner twice an advantage over regular programs. Pursuing two degrees at the same time prepares the candidate twice as much to face the challenges of the real world.
A Master's in Business Administration or MBA degree is essential for anyone wishing the assume a management position. Employers globally encourage employees to pursue an MBA.
Hence, an MBA course after graduation will equip the learner to aim for lucrative career options.
MIT School of Distance Education is one of the few institutions in India that offers a dual degree program. The course couples Post Graduate Diploma in Management and Executive MBA program. 
Executive MBA or part-time MBA program is generally pursued by people having a few years of experience in any industry. But MITSDE offers all the opportunity to pursue the EMBA course bundled with the PGDM course.
The PG Diploma course is a master's degree program that clarifies the fundamental concepts, theories, and skills of the field. It focuses on theoretical knowledge and essential abilities required for the domain.
On the other hand, an Executive MBA (EMBA) offers more than just theoretical knowledge. It provides an opportunity to work on real-life projects, collaborate with professionals, and build a strong network.
Additionally, an EMBA program emphasizes career development, helping individuals enhance their professional growth and advance their careers.
Here are some advantages of a Dual Degree program:
Enhanced Career Opportunities – You can choose to pursue two different domains. This helps you to gain expertise in two various fields. This makes you more versatile and marketable to potential employers.
It also allows you to pursue a career in your preferred field. Thus, cross-functional knowledge is always beneficial for better career prospects.
Expanded Skill Set – Dual degree programs help develop a unique perspective, critical thinking abilities, and the ability to solve complex problems. This course also helps you imbibe soft, leadership, and logical reasoning skills.
Increased Networking Opportunities – Dual degree programs have a mixed bag of learners from varied backgrounds. This helps build a larger professional network of peers from various fields. This opens opportunities to collaborate on projects and get desired career prospects.
Synergy between Disciplines – When two fields intersect the learner benefits from knowledge integration. A dual degree allows you to explore how different disciplines intersect and find creative solutions by combining ideas from both fields.
Focused learning – The courses are designed to focus on necessary, applicable and updated skills. They also provide knowledge on legal compliance and equip you to deal with changing political and environmental scenarios.
Competitive advantage – A dual degree can provide a strong foundation and set you apart from other candidates. It demonstrates your commitment to learning and can enhance your chances of landing your dream job or desired career path.
Soft skills – These courses also focus on soft skills such as communication, corporate ethics and social responsibility. Soft skills are the most sought-after skills by employers.
Global acceptance – These courses are accepted worldwide. Many employers desire a post-graduation certificate on the applicant's resume.
Certification – The candidate is awarded a degree or diploma or certificate of completion which is a valuable addition to the resume.
The advantages of such a program surpass that of a traditional MBA degree. Hence, MITSDE in collaboration with MIT University, Shillong offer a dual degree program.
The learners have a wide range of disciplines to choose from, namely:
PGDM programs –
Post Graduate Diploma in Information Technology
Post Graduate Diploma in Marketing Management
Post Graduate Diploma in Material Management
Post Graduate Diploma in Logistics and Supply Chain Management
Post Graduate Diploma in Financial Services
Post Graduate Diploma in Operations Management
Post Graduate Diploma in Finance Management
Post Graduate Diploma in Human Resource Management
Post Graduate Diploma in Project Management
Post Graduate Diploma in Construction & Project Management
PGDM (Executive) programs –
Modern Project Management
Technology & Operations Management
Human Capital Management
Construction & Project Management
Strategic Marketing Management
Global Logistics and Supply Chain Management
Banking & Financial Services Management
EMBA programs –
Marketing Management
Finance Management
Human Resource Management
Project Management
Operations Management
Supply Chain Management
To enhance one's career growth or find their climb higher the corporate hierarchical ladder must pursue a dual degree from MITSDE!