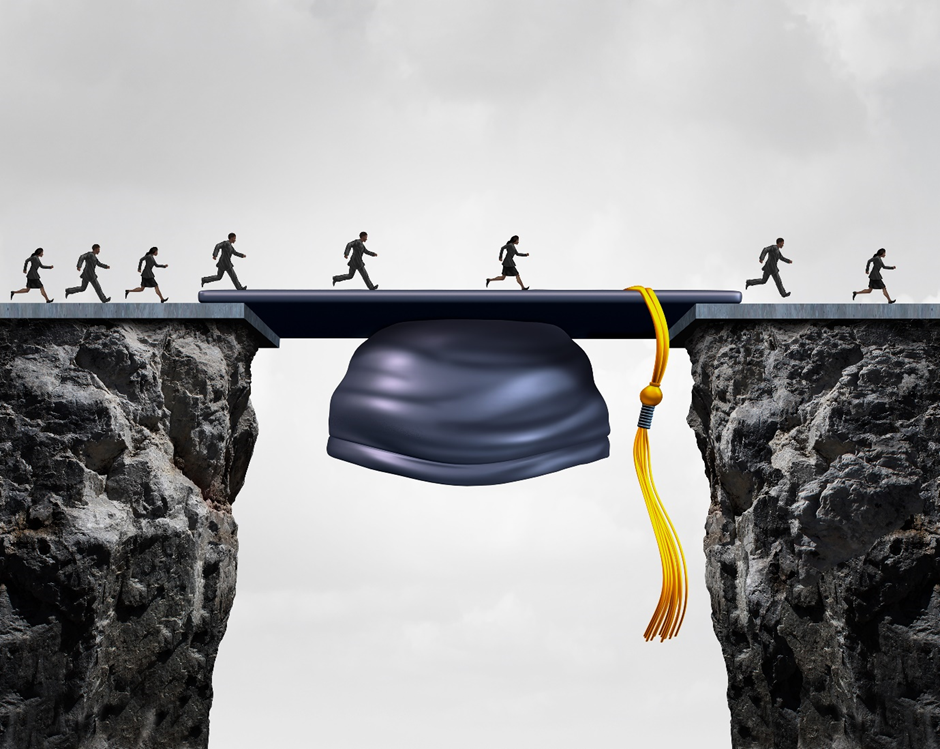 It is not uncommon to have a gap in your employment. However, it is often considered unconventional or unacceptable. A gap in your career does not signify a gap in your will to work.
In this blog, we shall explore the possible explanations for a career break in a job interview. The blog is for job applicants who wish to achieve their career goals after a break.
Here's how you can explain the gap in your resume –
Be honest about it- It works in your favour if you are honest and open about the gap. Do not hesitate the tell the hiring manager the reason. Make the employers see your point and the reason for the gap.
Use a different resume style – Use a functional or descriptive resume format. Focus on your skills and knowledge rather than your work experience.
Skills gained or productive use of the time off – Explain how you productively used the time off. Briefly mention the skills you learned or the experience you gained that is relevant to the position you are applying for.
Do not overshare – Being honest is essential; however, you must be careful not to overshare or over-explain yourself. It may come across as if you are overcompensating for your shortcomings and are underconfident about yourself. Hence stick to a brief explanation, cover what is essential, like the reason for the gap but avoid disclosing too many details.
Rehearse in advance – Do not act surprised if the employer asks you questions about the time off. Prepare well in advance for this question and answer it confidently.
Do not bad mouth your employer or circumstances – If you have lost your job for any reason, refrain from bad-mouthing your previous employer. It creates a negative impression of you with the current employer. If you had to take a break for personal reasons like maternity leave, health issues, family problems, etc., do not blame or curse the circumstances; instead, explain the situation maturely.
Gap due to entrepreneurship – Due to the start-up culture, many feel the need to pacify their entrepreneurial self. Hence common for many to take a break from their employment to pursue their business idea. However, not everyone is successful in setting up and growing their business.
In such a scenario, share your entrepreneurial journey with your employers, explain what you learned, and why you had to cut it short and return to employment. Be open and honest about your achievements and failures. This denotes self-confidence and the ability to look at the positive aspects of life. It also shows your ability to overcome challenges and resilience.
You can use the employment gaps to your strengths and display confidence through upskilling.
How does MITSDE help you in upskilling?
MIT School of Distance Education is an AICTE-approved top distance learning institute. It understands the current skills gap in the market and strives hard to reduce it. For this purpose, MITSDE brings to you distance PGDM courses.
MITSDE offers a wide array of disciplines to choose from, such as –
Project Management
Marketing Management
Finance Management
Operations Management
Supply chain & Logistics Management
Banking & Financial Services
IT Management
Construction & Project Management
MITSDE also offers a dedicated team of student success managers to assist learners' academic journey.
The placement cell offers services like resume-building and career-building sessions to help secure a rewarding career.
Lastly, initiatives like MITSDE Labs and Harbour offer a perfect blend of practical hands-on training and psychological counselling. MIT Harbour helps you with soft skills like communication, time management, and industry mentoring.
Thus, MITSDE offers a 360-degree learning approach that guarantees a rewarding career.