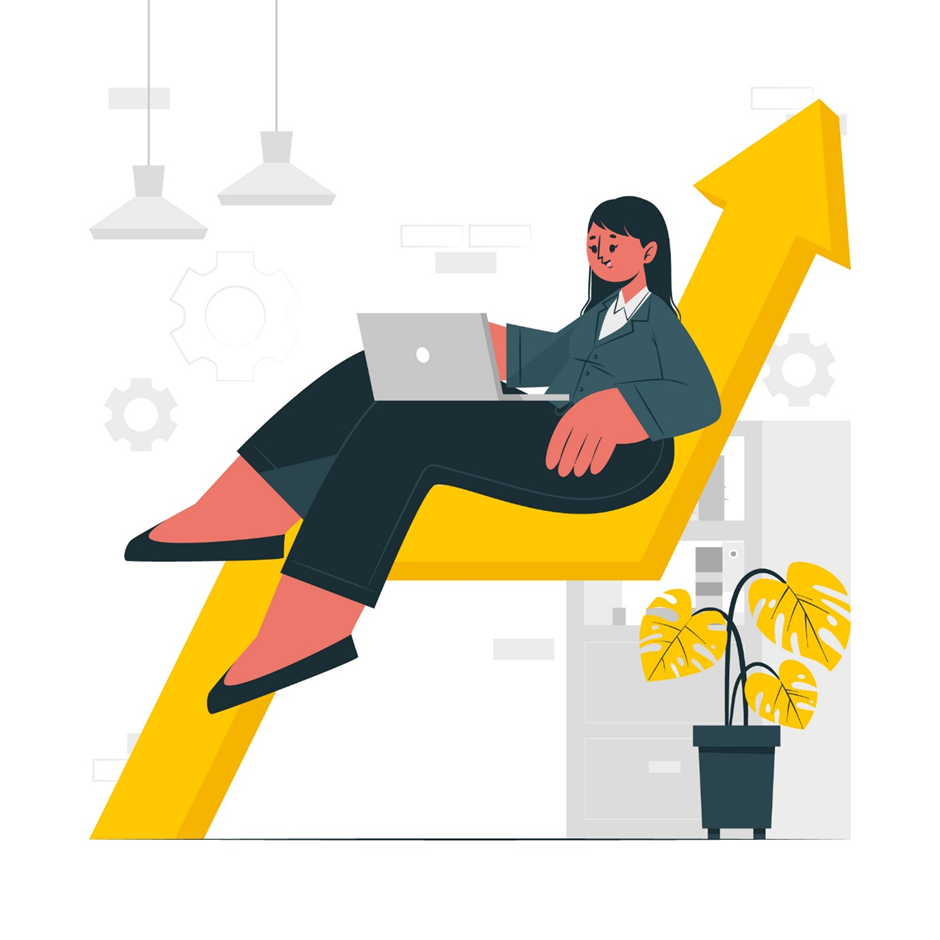 Many people believe that the company is responsible for their career development. They often wait for their employers to give them development opportunities. Instead of waiting for an opportunity, you should focus on creating them. To be with you need to have a clear idea of where you are and what you want to achieve.
Here is a career development plan that will help you chalk out your career path –
Self-reflection – Understand your skills, capabilities and knowledge. List your career goals and chart a realistic career path.
Goal setting – Before starting any position in any company, you need to focus on your personal goals. Pen down your goals. Remember, the goals may be subject to alteration, but having a defined target in mind will help you focus better on your work. Let the target be a motivating factor for you. Be careful to mention the details while setting your goals.
For example – My goal is to be the head of the Marketing department in my organization in the next three years. I must have the technical skills and relevant experience to achieve my goal. Hence I need to upskill myself to become eligible for the post.
Career blueprint – Craft a blueprint of your career graph. Create a detailed plan of your career goals, skill requirements and potential hurdles. Set performance standards for yourself and constantly evaluate your performance to check its alignment with your goals. If possible, seek help or mentoring from your seniors, colleagues or manager. Chart out your career path and interact with your mentor to gain insights.
SWOT analysis – Just like companies conduct a SWOT analysis to understand their strengths, weaknesses, opportunities and threats, it is crucial to do so individually.
A holistic & unbiased SWOT analysis will help you overcome your weaknesses and convert them into opportunities. It will also help you clearly understand your skill sets and their relevance in the corporate world today. Thus enabling you to work on upskilling and focus on the big picture.
Networking – Apart from self-analysis, networking and building contacts in the industry are of prime important. A valuable yet difficult soft skill is networking. However, mastering this skill is essential for survival in the corporate world.
Landscapes, environments or situations change, but your networking skills will help overcome any difficult situations. For this purpose, good communication skills are fundamental.
Technological updation – In today's changing world of digital disruption, updating your technical skills and knowledge will help you remain at the forefront of the competition.
Upskilling – Peter Drucker, the father of management, says, "Knowledge has to be improved, challenged and increased constantly, or it vanishes." The world is constantly changing; the skills that are relevant today may become obsolete tomorrow. Hence constantly upgrading your skills to avoid stagnancy in your career is crucial. For this purpose, online learning or distance learning programs solve the problem of leaving one's job in the middle of one's career.
Record your progress – Keep a journal of all your achievements, accolades and tasks that have benefitted the organization. Make a list of any upskilling efforts, instances of leadership and any volunteer work you may have done.
How MITSDE will help you?
MIT School of Distance Education is an AICTE-approved distance learning institute. It caters to working professionals looking for career development. It offers PG Diploma in Management courses for the holistic development of professionals.
MITSDE offers a wide array of disciplines to choose from, such as –
Project Management
Marketing Management
Finance Management
Operations Management
Supply chain & Logistics Management
Banking & Financial Services
IT Management
Construction & Project Management
MITSDE has a dedicated team of student success managers for each learner. Student success managers assist learners in their academic journey.
It also has a placement cell that guarantees 100% placement assistance. The placement cell also offers resume-building and career-building sessions to help secure a rewarding career.
Lastly, initiatives like MITSDE Labs and Harbour offer a perfect blend of practical hands-on training and psychological counselling.
Thus, MITSDE offers a 360-degree learning approach that guarantees a rewarding career.