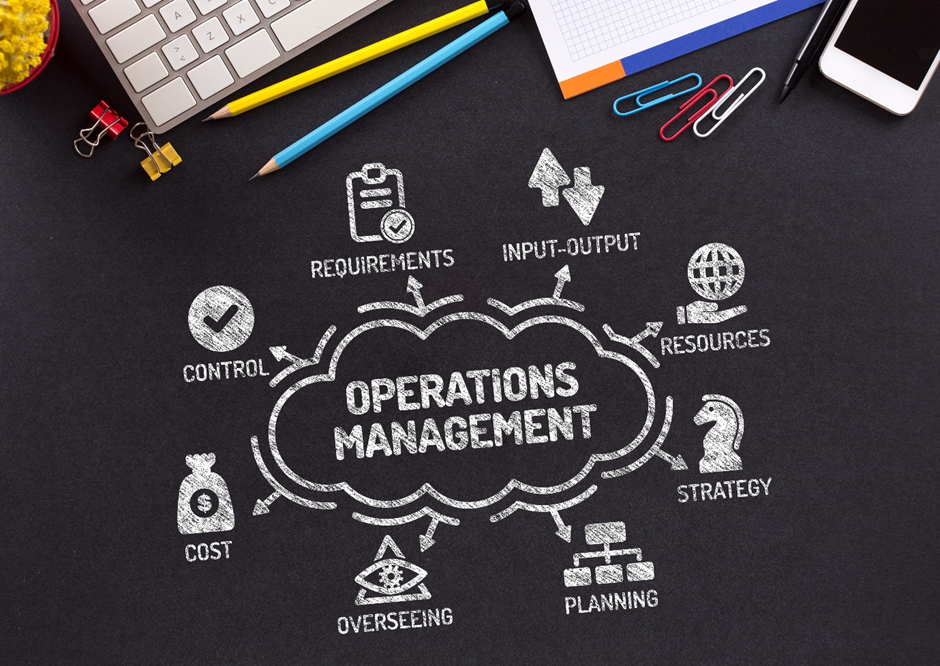 Operations refer to a set of interrelated activities. These activities are engaged in converting inputs into finished goods or services and selling them to customers for a profit.
Operations management means monitoring, controlling, and measuring the performance of each activity involved in the entire process of converting raw materials into finished products.
Thus, the operations manager is responsible for efficiently handling the material, labour, costs, and technology.
Operations management forms the core of any organization. Hence one needs to have the following skills to be an efficient and effective manager –
Multi-tasking – The most important skill for any operations manager to possess is multi-tasking or juggling many responsibilities at once. Since many activities are involved in converting raw materials into finished goods, multitasking is a crucial skill to possess.
People management– The supply chain consists of people of different backgrounds, gender, ethnicity, culture, temperament, or financial status. Coordinating with them and bringing them in sync with the organizational goals requires effective people management skills. The workforce is the backbone of any organization, hence creating a productive, positive and growth-conducive environment is essential. Thus the task of managing and maintaining an effective workforce falls on the operations manager.
Risk management – Managing the entire supply chain brings with it, its own set of challenges. The manager is expected to be agile and adaptable in embracing last-minute changes. The manager can face unforeseen circumstances and needs to plan for potential risks. Hence risk management is an important skill for an operations manager to imbibe.
Budget planning – Cost of production, distribution and sale form the majority cost centres. The goal of any manager is to reduce the costs incurred to maximize profits. Hence operations manager formulates the budget in a way that costs are minimized and profits optimized.
Analytical skills –   The entire supply chain creates numerous data points. This data needs to be evaluated to derive meaningful insights for the planning, scheduling, forecasting, and monitoring of the process. Hence the manager must possess key analytical skills.
Leadership & Organizational skills – An operations manager needs to possess leadership skills, communication skills, and organizational skills. It is imperative to learn the techniques of strategy formulation, people management, analytical skills, budget management and interpersonal skills to make an individual a holistic manager.
Due to the dynamic nature of the domain and the specialized skill sets required for the job, the average salary of an operations manager in India is Rs. 10 LPA and can go up to Rs. 18 LP. The operations manager's salary depends on the location, years of experience and industry. To earn a 6-figure salary, the individual must have the perfect blend of technical and managerial skills. 
Hence, pursuing a course in Operations Management seems like a wise choice. As a working professional, it becomes difficult to juggle between work and academics. In such a scenario, an online course in Operations will help you gain updated knowledge without having to leave your job.
The benefits of an online operations course are – 
Flexibility – These courses are flexible as they can be pursued by anyone. The courses do not require the candidate to attend classes. They can be pursued while working. They are self-paced.
Focused online learning – The courses are designed in a way that they focus on the skills necessary for the domain, are applicable, and are updated. 
Soft skills – These courses also focus on soft skills such as communication, corporate ethics, and social responsibility. Soft skills are the most sought-after skills by employers. This is the reason why employers are insistent on degree requirements, which is a proxy for soft skills.
Age-limit – These courses do not have any age criteria. They can be pursued by anyone looking to gain knowledge at any age.
No eligibility criteria – Many people are often deprived of higher education or college degrees as they do not fit the eligibility criteria. This eventually closes the doors to many opportunities despite possessing relevant skills. Distance education courses generally do not have any such criteria, thus making them easily accessible.
Acceptability – Courses & certifications from reputed Government recognized institutes have acceptability worldwide.
Technology – With evolving technology, the teaching-learning process has evolved. Latest
Learning Management Systems like Canvas are making the learning experience hassle-free and easy for students. Thus enhancing the learning experience.
Affordability – The online courses have a price range of Rs. 500 – Rs. 2,00,000 or more, thus making education open for people of any financial strata.
ROI – The courses are customized to be domain-specific and impart the latest knowledge. Thus, the candidate can be easily absorbed into the industry, yielding a high return on investment.
Affiliation – The candidate gets an alumni status of the institute upon course completion. 
Certification – Upon completion of the course, the candidate is awarded a degree or diploma, or certificate of completion. This certificate is a valuable addition to your resume. 
Why MITSDE for an online PGDM Course in Operations?
MIT School of Distance Education (MITSDE), brings to you a holistic approach to imparting necessary skills through a 15-month PGDM operations management course that focuses on the basics of operations management, gives hands-on training in analytical tools, provides expert guidance on risk management, people management and financial analytics skills and throws light on the global best practices.