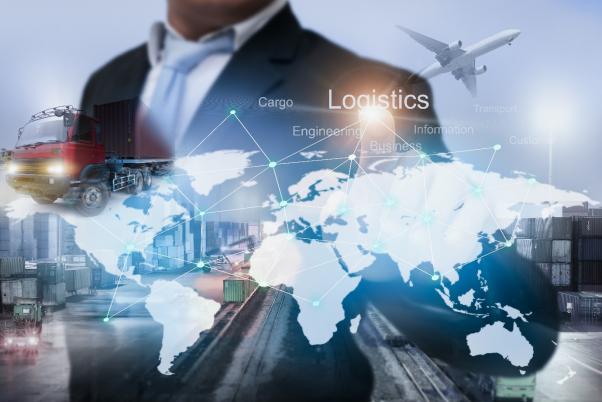 The supply chain and logistics market has grown aggressively in the past decade. The Indian logistics sector is growing at a rate of 10.5% CAGR since 2017.
Statistics show that the global SCM market will grow to USD 45 bn by 2027.
For businesses to leverage this market growth and increase their market share, they need to be agile in responding to changes and make maximum use of the available data.
Organizations lack the knowledge or people with the skill set to effectively utilise the data.
Another problem companies face is unstructured data. Companies are deprived of critical business information if this data is not analyzed.
The data is complex. This poses a problem for organizations that lack a skilled workforce.
This is when organizations face the need for a Supply Chain Analyst.
A Supply Chain Analyst is a professional who analyses data to monitor the company's performance and derive meaningful insights from the complex data. They identify risks, forecast trends, and provide recommendations to reduce risk, achieve efficiency, and manage cost.
Skills required to become a Supply Chain Analyst –
Analytical and numerical skills – The professionals are required to collect, segregate, collate, and store the data. They run the data through various quantitive formulas to translate the data into actionable insights. This requires keen data analytical and strong mathematical skills. The analyst must be proficient in all analytics namely, Descriptive analytics, Predictive analytics, Prescriptive analytics, and Cognitive Analytics.
People management- Coordinating with different teams to collect data requires people management skills. Hence managing and maintaining an effective working relationship with all teams is important.
Risk analysis- The primary goal of analytics is to forecast trends and threats. Analyst updates the decision-makers in case of any potential threats or bottlenecks. Hence risk management is an important skill.
Logical Reasoning – Supply chain analysts must possess logical reasoning skills to interpret and present the data based on which decisions are taken. They need to be in sync with the organizational goals and use their analytical and logical reasoning skills to provide relevant data to each stakeholder.
Technical skills – Data analytics is processed using tools like SQL, Advance Excel, and quantitative. Hence a strong technical knowledge and hands-on experience in various statistical tools is essential.
Leadership & Organizational skills – One needs to possess leadership skills, communication skills, and organizational skills. Learning the basics of strategy formulation, people management, analytical skills, and soft skills is crucial. This makes an individual a holistic professional.
Supply chain analytics has tremendous demand in the market. And with the growth rate of the SCM market, opportunities are increasing for those wishing to enter this domain. Hence the average annual salary of a supply chain analyst is Rs. 8,00,000/-.
The supply chain and logistics management domain constantly demands skilled manpower. To pursue a career in this field, one must update or acquire their skills and increases their marketability.
How MITSDE helps in upskilling?
MIT School of Distance Education (MITSDE), is a distance education institute approved by AICTE. It offers a Post Graduate Diploma in Logistics & Supply Chain Management (PGDM – Logistics & Supply Chain) Management. 
This course covers-
Supply Chain Management (SCM) basics
SCM process
Inbound & Outbound logistics
People management skills
Green Manufacturing
Logistics processes
Global supply chain management
Inventory management
CSR