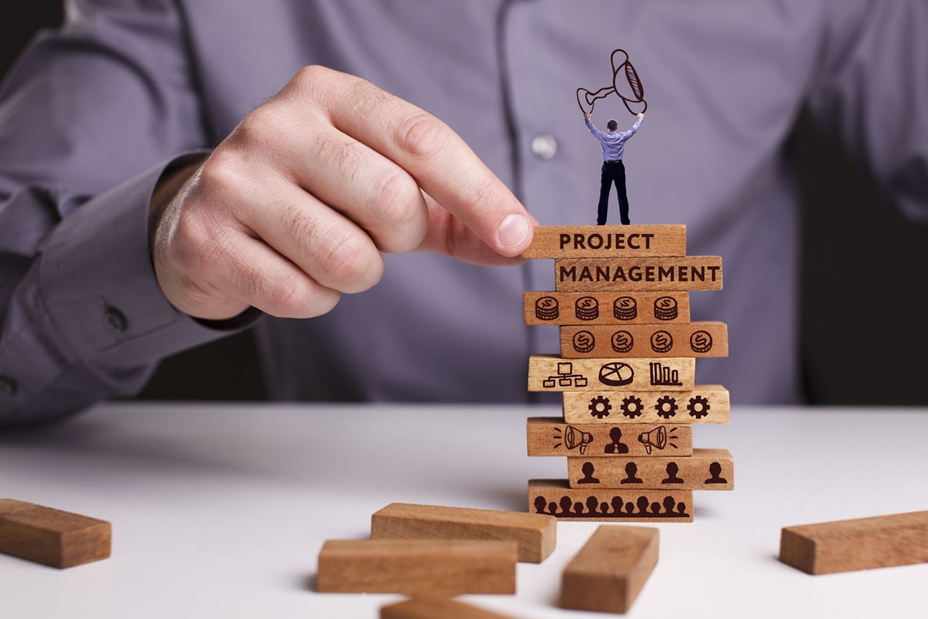 Project management is rapidly growing, and companies demand highly qualified project managers. A Project Management Institute (PMI) report states that By 2027, employers will need nearly 88 million individuals in project management-oriented roles.
However, the report also states that talent shortage will cost the economy US$ 208 billion in GDP. Companies are currently focusing on hiring the right talent. Thus, you must upskill yourself with the latest certifications to update your knowledge.
A PGDM in Project Management can give you the skills and knowledge you need to succeed in this exciting and challenging field. A PGDM in Project Management will provide you with a comprehensive understanding of the latest project management principles and practices, including:
Project planning
Risk management
Team management
Communication management
Quality management
Change management
Project management principles are universal and can be applied in various international settings. A PGDM in Project Management provides a globally recognised qualification, making it easier to pursue career opportunities in your home country and on the global stage.
A PG diploma will impart the desired qualities of a project manager, such as.
Strong leadership
Good communication
Team-player
Risk-taker
Analytical skills
Time-management skill
Creativity
Good in documentation
Deep understanding of the business processes & functions
Multi-tasker
Strong technical knowledge
In today's world, a person possessing all the qualities mentioned above can earn an average annual salary of Rs. 12-14 LPA in India. The average yearly salary in countries like the USA will be $ 51000 – 110000. In the UK, the salary will be approximately around £39000/-
An online PGDM Project Management will connect you with top industry professionals and experts. You'll have the chance to build relationships with like-minded individuals who can offer guidance and support.
A PG Diploma is a versatile program, and you can apply the knowledge earned through this program in various industries.
It can help you advance your career and move into a more senior project management role. It also enables you to transition into a management role in another area of your organisation.
Additional certifications such as the Project Management Professional (PMP) certification exam or CAPM certification help you gain a deep-rooted understanding of the relevant skills and an overall understanding of the business processes.
A PGDM in Project Management offers a wealth of benefits. The benefits have a profound impact on your career and personal development. It equips you with in-demand skills, opens doors to attractive opportunities, and allows you to make a real difference in your chosen field. 
Whether starting or advancing your career, this qualification can be the key to unlocking a world of success and fulfilment.
Thus, if you are a working professional looking to upskill or upgrade yourself, distance learning solves all your problems. Pursuing a PG Diploma in Project Management or other certification courses from institutes like MIT School of Distance Education gives you an edge over the competition.
An advantage of MITSDE is its partnership with PMI. MITSDE and MIT Skills together offer a bundled course of PGDM Project with PMP Prep certification.
The PMP certificate is globally recognised and opens countless career opportunities in various industries, including healthcare, finance, Information Technology (IT), construction, and more.
The PGDM Project Management course covers –
Fundamentals of project management
Role of project managers
Project management environment
Project integration management
Project scope, schedule, cost, quality and resource management
Project procurement
Predictive/Plan-Based Methodologies
Agile Frameworks/Methodologies
Business Analysis Frameworks
Risk Management
Stakeholder Management
Quality Management
The concepts covered in this course are perfect for those wishing to start their career in the project management domain. MITSDE has an environment-friendly online study material policy.
This course provides various career prospects in project management –
Project Coordinator
Project Scheduler
Project Manager
Senior Project Manager
Project Planner
Morrison Hershfield
Project Coordinator
Project Planning/Scheduling Engineering
Documentation Specialist
Thus, MITSDE offers a 360-degree learning approach that guarantees a rewarding career.