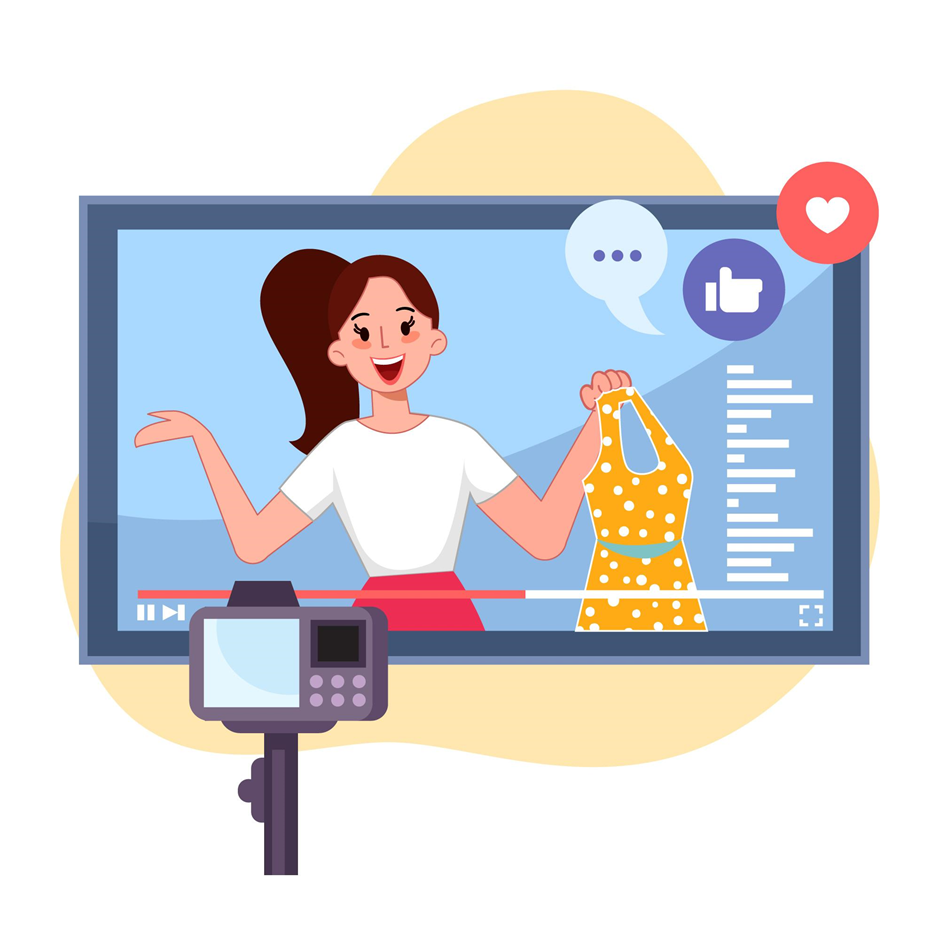 Be it a few seconds or a few minutes, video is the most powerful tool of communication.
Statistics say that globally people watch 17 hours of online video per week. And according to a survey 91.9% of users between the ages of 16-64 watch any online content per week. This proves that videos have a large target audience base.
This proves that visual communication has a broad reach and is the most preferred way of communication. Hence a strong video marketing strategy is beneficial for any company.
Viewers seem to understand the product better through videos. Research shows that people prefer to watch product reviews, unboxing, comparison or explainer videos before purchasing the product.
According to a study, 96% of people have watched an explainer video to better understand a product.
Here are the key advantages or benefits of video marketing –
Easy to understand – Statistically it is proven that visual content is received well and becomes engaging for a wide range of audiences. It becomes easy to explain or showcase the benefits and attributes of the product through a video.
Informative videos – Statistics say that 46.8% of people around the globe watch how-to videos, tutorials and educational videos per week. This type of video has a high engagement rate. This is why in 2022, online video ad spending amounted to almost 75 billion U.S. dollars. They are useful tools for brand awareness
Mobile-friendly content – Videos can be viewed from anywhere owing to mobile devices, especially mobile phones. Research shows that 53.96% of people prefer to use mobile phones to browse the internet. Thus, videos are a source of information and entertainment for mobile users. This helps in better reach.
Building credibility – Explanatory videos or demo videos help the audience understand the product in detail and build the credibility of the brand. Brands can also leverage the power of influencer marketing to build trust. Millennials and Gen Z users prefer to trust influencers and customer reviews rather than company-created videos. Thus, partnering with influencers to create videos can help brands build trust and credibility.
Information sharing – Videos can be easily shared or circulated thus expanding the viewership. Sharing videos helps brands increase their engagement and conversion rate.
Recall value – Visuals usually have a higher recall value. Hence the audience can recall video content easily.
Production cost – Video production may not necessarily be costly. Videos can be recorded on mobile phones which is free of cost.
Interaction and engagement – Going live on social media or posting informative and entertaining content on YouTube can generate a higher rate of engagement. A study by Animoto suggests that 73% of consumers have been influenced by a brand's social media presence when making purchasing decisions. Thus it can be concluded that if the audience like the videos they will be more inclined to purchase the product.
Video marketing is a popular digital marketing strategy. Leveraging the popularity and broad engagement of this method will reduce the efforts and create a higher impact.
How MIT SDE helps?
MIT School of Distance Education is an AICTE-approved distance learning institute. It understands the current skills gap in the market and strives hard to reduce it.
MITSDE offers a wide array of specializations to choose from such as – Digital Marketing, Project Management, Marketing Management, Finance Management, Operations Management, Supply chain & Logistics Management, Banking & Financial Services, IT Management, and Construction Management.
To create holistic marketers that are well-versed with all the platforms, MIT School of Distance Education offers Post Graduate Certificate (PGCM) course in Digital Marketing. This online digital marketing course covers the latest concepts, gives hands-on training on the latest tools, and teaches you to create a virtual brand, analyse market trends, and design campaigns.