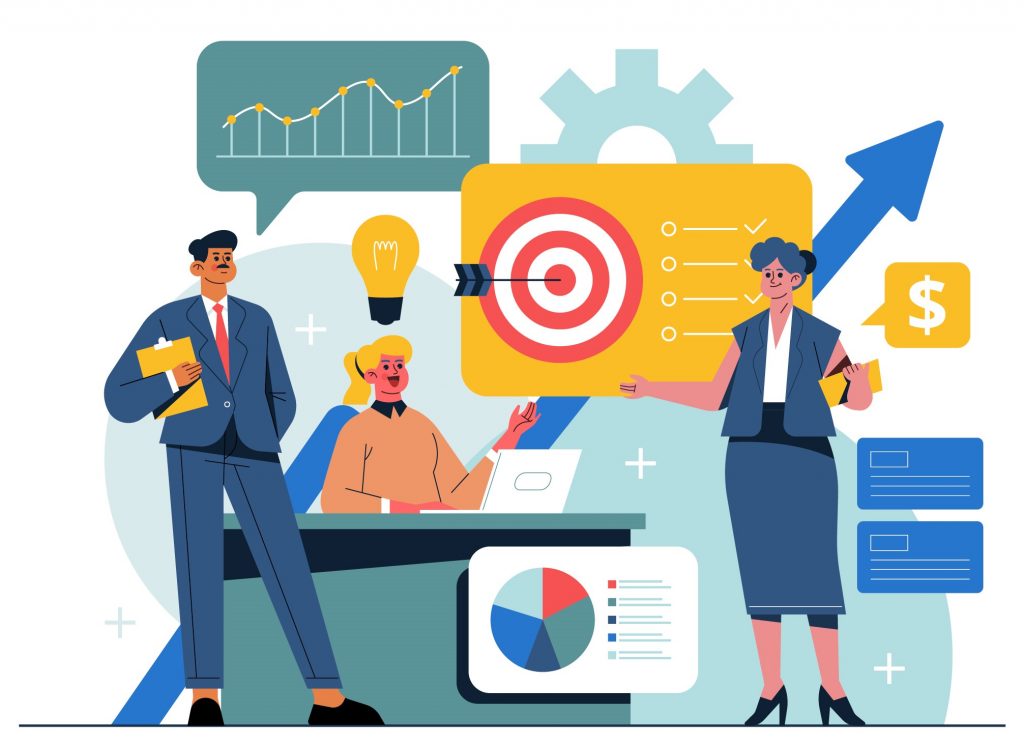 Any significant Project is all about creating Value, and products are all about delivering that Value. However, the question is, how do you measure this Value?
If you work for any substantial organization, your company probably has various 'Strategies' such as –
Marketing strategy – measuring marketing efforts and generating revenue
Corporate strategy – to benefit from synergies
Global strategy – to capture worldwide business opportunities
Innovation strategy – to distinguish and stay ahead of the competition
Digital strategy – to exploit the trending technologies and digital platforms
Social strategy – interacting with an online audience and building communities
Forming strategies is great until it delivers the desired results. Building a simplified strategy that delivers greater impact could be more potent than implementing gazillion others for organizational success and growth. 
One such strategy implemented to achieve financial goals is the 'Value Stick Framework'
Value-based strategy is the pricing system and budgeting technique based on the perceived worth of products and services.
Value Stick Framework was created by Felix Oberholzer-Gee. It is a strategic marketing value-based pricing strategy. It is a pricing method which considers the factors that the company renders most important.
It is a management tool that helps organizations identify and prioritize the value they want to achieve through their projects.
Willingness to pay (WTP)
The maximum cost a customer is willing to pay for your goods or services.
Price
The amount customers pay for goods or services. It could be set anywhere between the Cost and WTP.
Cost
The amount a company spends on producing goods or services which includes both fixed and variable costs.
Willingness to sell (WTS)
The lowest cost that vendors agree to sell. It is based on the cost of components and materials used to create the products or services.
The Value Stick Framework consists of five key components:
Vision: The overarching goal or objective that the project is trying to achieve. This should be aligned with the company's strategy and mission.
Outcomes: The specific results or benefits that the project is expected to deliver. These should be measurable and aligned with the vision.
Stakeholders: The people or groups who have an interest or investment in the project. This includes both internal and external stakeholders.
Tactics: The specific actions or tasks that will be taken to achieve the outcomes. These should align with the vision and outcomes and be feasible given the available resources and constraints.
Metrics: The measures or indicators that will be used to track progress and success. These should be aligned with the outcomes and should be actionable and easy to measure.
Implementing Value-based marketing strategies for an organization drives value creation and benefits in many ways. It creates value for its stakeholders and customers and attracts talent that values the institution's strategy and culture.

Here, MIT School of Distance Education brings together evolving market trends, upcoming disruptive technology, new business models and their interaction with other factors all under one roof. It offers a Post Graduate Executive Program in Strategic Marketing Management an AICTE-approved course designed by industry experts.
MIT School of Distance Education has a dedicated placement cell that offers various job
opportunities such as –
– Advertising Manager
– Market Research Manager
– Marketing Manager
– Digital Marketing Manager
– Public Relations Manager
– Business Development Manager
– Brand Manager
PGDM (Executive) Strategic Marketing Management prepares you to align such value-added marketing strategies with your organization's goals for ultimate success! With MITSDE's PGDM (Executive) program you will be able to identify market potential, communicate value to customers, design marketing campaigns, and create a global brand.