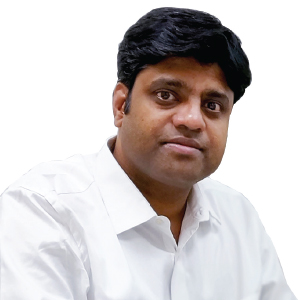 Sometimes it becomes difficult for working professionals or learners excelling in other activities like sports or music, and even for women with high ambitions but bounded to extreme household chores to attend classroom lectures. Back in 1962, this muddling situation got attention which initiated distance learning culture in India. In the recent years, MIT School of Distance Education (MITSDE), an integral constituent of MAEER's MIT Pune is drawing on the rich history of excellence in education and innovation by offering technology-enabled learning to create and enhance employment. While MAAER's MIT was founded in 1983 by Dr. Vishwanath D. Karad, Founder, Executive President & Managing Trustee, along with many educationists, scientists and social thinkers, MITSDE came to existence in 2008 with the aim to become a global leader in flexible learning. The courses offered by MITSDE are popular in India and also in SAARC countries, middle-east and Africa.
MITSDE's Unique Imparting Approach and Curriculum
MITSDE fosters industry-related skill development of the learners to make them achieve distinct career recognition. It is among the first in professional education offering academic programs at more than 72 institutions and 4 universities across the Indian subcontinent. They have designed a simplified curriculum keeping focus on working professionals. Facilitating learning, MITSDE is using cloud technology, and online tutoring sessions and giving learners 24/7 access to digital learning materials that are created by experienced tutors. The curriculum contents are available on any device and whenever a student faces difficulty in learning, MITSDE answers within 24 hours via chat sessions.Following the completion of one semester, the learners submit assigned projects on learning management system and they receive grades according to the internal and external examination performances. This exam cycle is designed in a manner so that working professionals can finish their course on time.
"Being the chair holder of the United Nations Educational, Scientific and Cultural Organization (UNESCO), MITSDE encourages learners to participate in social activities for their overall holistic growth"
With a wide variety of specializations in postgraduate diploma courses starting from management and business administration courses like project management, operations management, logistics and supply chain management, materials management, marketing management, finance management, retail management, telecom management, human resource management, and more. "Our premium courses have gained popularity due to its unique features like situation-based learning that helps learners in gaining real-life office challenges which they replicate in their workplace," says Prof. Suhrud Neurgaonkar, Director, MITSDE. The short practice questions after each chapter and Higher Order Thinking Skills (HOTS) add unique benefits to learners' by giving them a glimpse of examinations and test their logical thinking. Prof. Suhrud adds, "There is a proper roadmap on how a subject is covered. We regularly conduct webinars for important and complex topics and interact with learners to clear their doubts. The learners also have access to e-library portals where study materials are available for download anytime."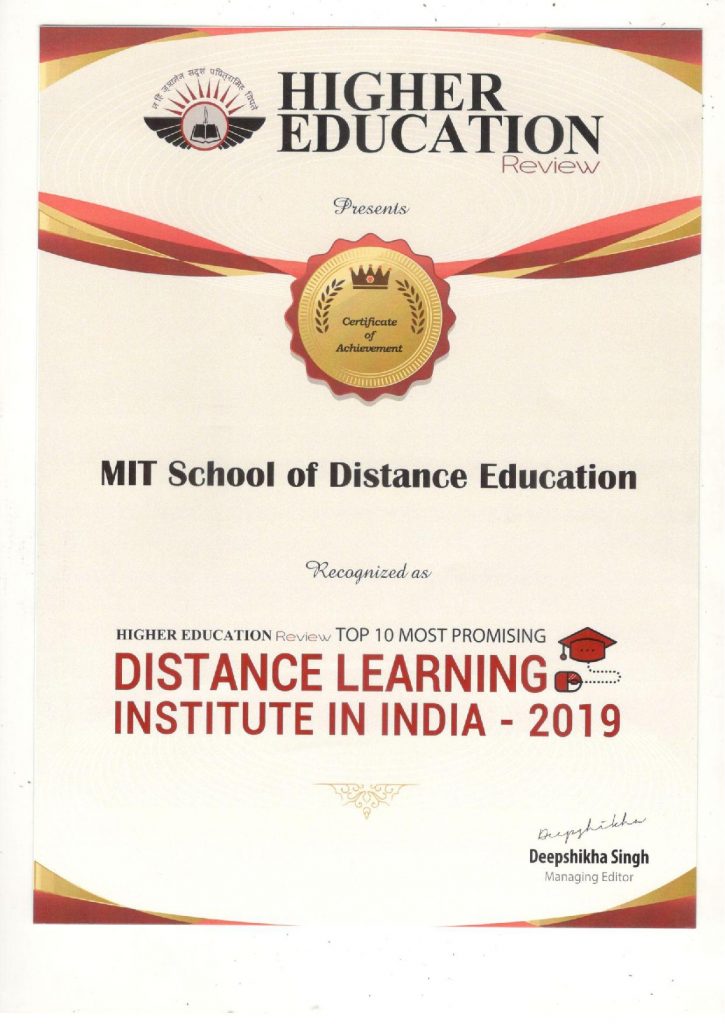 Keeping syllabus up to date, every year MITSDE revises the course curriculum depending on the market landscape and the faculty panel collaborates with Wiley Publication (globally renowned academic content publisher) to craft state-of-the-art course materials. "We have an individual relationship manager for every student that guides them through course trainingschedule, examination schedule and helps them with any other changes in the curriculum. They help the learners to follow their ambition," asserts Prof. Suhrud.
Helping the Society and the Learners
Being the chair holder of the United Nations Educational, Scientific and Cultural Organization (UNESCO), MITSDE encourages learners to participate in social activities for their overall holistic growth. They have taken great initiatives through Institute Social Responsibility (ISR). "We have reduced the use of paper considerably and have maintained everything digitally. We have also worked with Robin Hood Army for feeding the unprivileged section of the society and Matoshree Old Age Home for providing support to the elders with basic requirements," says Prof. Suhrud. The distance school also has powerful alliances with employers and industry giants where learners learn by hands-on training. Based on the current job market trends, they foster individuals to prepare for interviews with regular recruitment tips and guide to build relevant and noticeable resumes.
"It was a delightful experience to study at MITSDE and being an alumni representative of BOS, I've seen how MITSDE takes sincere efforts for raising the bar prioritizing learners," says Ms. Nivedita Indalkar who's working as the manager of training with Vanderlande Industries Software. Mr. Kashid Mangesh Mohan, who completed PGDM on project management, says, "I got my promotion as a product program manager at John Deere Indian, thanks to MITSDE." Like them, two engineers Mr. Boke Harish and Mr. Deshmukh Aniket Anil saheb are also placed in reputed firms after completing PGDM degrees from MITSDE. With aspirations to become one of the top distance education providers in the world in the next five years, MITSDE is now focused towards improvising technology-enabled flexible learning channels. They believe learners will prefer distance education more in the coming years for turning the career graph high.