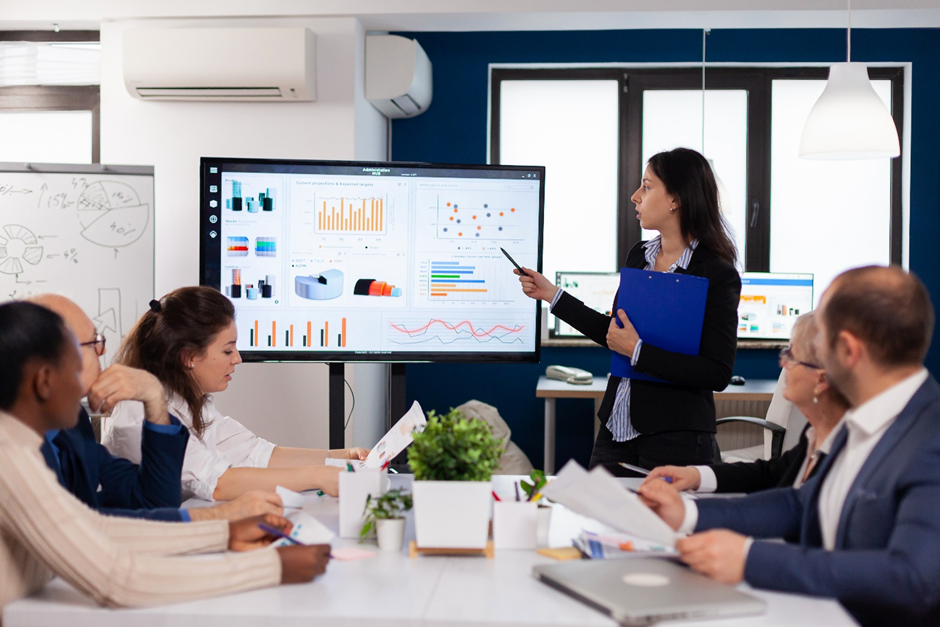 In the modern workplace setting, an HR manager's role has changed. It ranges from hiring the right talent to creating an environment where they can thrive personally and professionally.
In light of the evidence, you must update your skills if you wish to match the pace with the rapidly changing business world.
Online PGDM in HR Management courses are the best upgrade to your knowledge. They impart knowledge on the recent trends in HR, work environment, and employee engagement.
Let's explore the latest HR trends in 2023 and understand how an online PGDM HR will help you stay updated with the trends in human resource management.
Employee wellbeing – A fast-paced life often adds to the stress. Employees face stress, burnout, anxiety, depression, demotivation, etc. A sedentary lifestyle takes a toll on the physical well-being of the employees.
Statistics show that only 41% of employees report a self-assessed level of burnout to be low. Hence, valuing overall happiness and recognising that a motivated and content workforce leads to success is essential.
Using AI for recruitment and selection – Many AI-based apps are making the recruitment and selection process easy. HRs depend on ATS (Applicant Tracking System) for easy screening and selection of candidates. ATS are software that scans resumes based on specific criteria or keywords and eliminates the ones that do not contain the keywords or match the pre-fed criteria. It helps companies find suitable candidates for jobs quickly and fairly.
Data-driven decision-making – HR analytics uses past data to draw conclusions and plan for the future. It helps HR managers understand the company's recruitment trends, analyse employee performance, strengths and weaknesses, and the areas for improvement. It also helps in assessing the future hiring requirements and the required skillsets for the same.
Monitoring of skills and engagement – Motivation and engagement keep employees satisfied in their jobs. Managers must monitor skills to identify and reward fully engaged, self-motivated employees. Similarly, managers should counsel disengaged or demotivated employees.
Learning & development activities – McKinsey report states that 69% of respondents feel their organisations did more skill building now than before the pandemic. This shows us that, currently, HR managers are focusing on the upskilling or reskilling employees.
DEI – Diversity, equity and inclusion are the focal areas of talent management. DEI brings vibrancy to the workforce and an equitable opportunity to all.
Sustainability and Social Responsibility – HR managers must align their activities with the corporate goals, including sustainability and social responsibility. Initiatives such as green practices, diversity support, and community engagement shape HR's strategic outlook.
It is crucial to note that the trends are continuously evolving, and HR professionals must be adaptable to navigate these changes effectively.
MIT School of Distance Education (MITSDE) is a distance learning institute approved by AICTE. It offers advanced courses designed by industry experts to address the problems of the modern workplace.
MITSDE offers a Post Graduate Diploma in Management in Human Resource Management, which is a 21-month course. The top PGDM in Human Resource Management course imparts the skills required to thrive in the corporate world.
MITSDE focuses on the all-round development of the learners. The course covers key concepts like –
Strategic HRM
Learning and Development
Compensation Management
HR Audit
HR Analytics
Performance Management
Global HR Trends & the Best Practices
Latest trend in E-HRM
A PG Diploma in Human Resource Management can boost your career in HR.