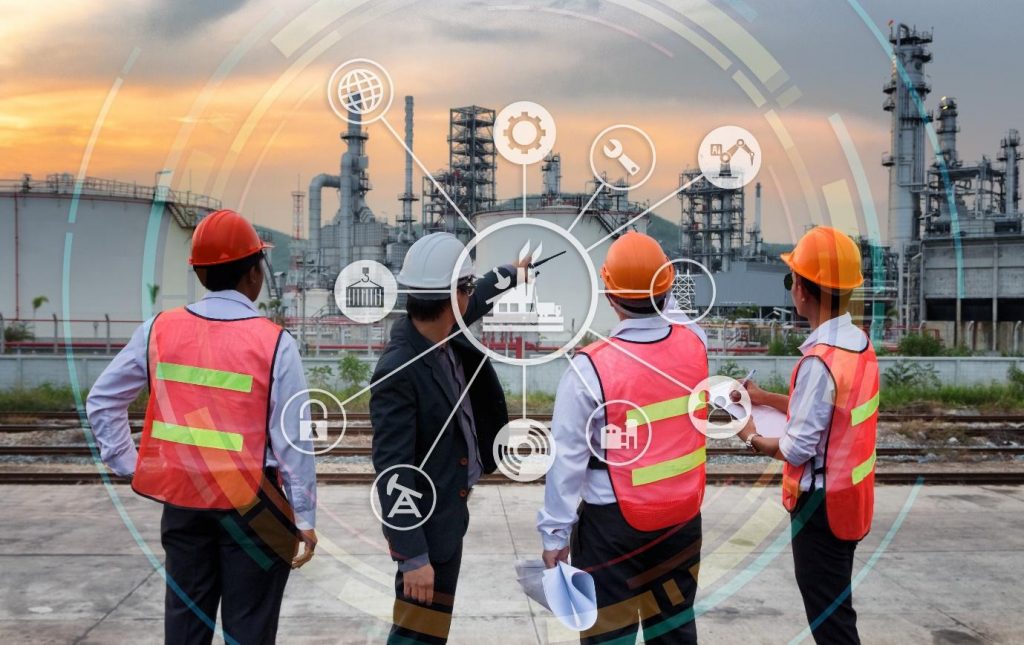 The construction industry in India is expected to reach $1.4 trillion by 2025, making it the third-largest construction market in the world.
The construction industry is evolving fast due to digitization and digital transformation. The industry is fast-paced, and involves careful planning, a systematic approach, involves risks, and all the essential qualities of a good project manager.
According to the Construction Management Association of America, a construction manager juggle around 120 responsibilities.
This shows that the job of a construction manager involves strategic thinking and managerial skills to execute any project successfully.
Let's take a look at the skills required to be a construction project manager –
Leadership – Successful leaders are the ones who get others to follow them. Hence leading a team requires one to stay calm in crisis situations, cope with performance pressures, be empathetic towards the team, understand the needs of the team, be open to communication, resolve conflicts, and maintain a healthy working environment.
Blueprint – Just like a construction site has a blueprint of how the structure will look like, planning the project, listing down the tasks & activities, assigning responsibilities to people, and determining the performance measurement metrics.
Communication – Building & maintaining a healthy, transparent, and strong flow of communication is necessary to execute any project. Strong communication and interpersonal skills help to accurately deliver information, delegate tasks and build & maintain a profitable relationship with clients.
Time management – Projects run on strict timelines, and hence preparing a project completion timeline and mapping and monitoring the activities accordingly is crucial for on-time successful project delivery. This responsibility lies with the manager.
Problem-solving – Due to external factors like political, legal, environmental, social, or technological, that may affect any project, quick adaptability and a problem-solving attitude go a long way.
Reporting & system security – The manager is responsible for giving timely updates about the work progression, and estimated date of delivery, and highlighting any constraints or bottlenecks.
Budgeting – Planning, mapping and monitoring the allocated budget for the project is one of the most important tasks of a construction project manager. The manager is responsible for aligning the operations and tracking progress and expenditure at each stage of project completion.
Analytics – Forecasting the performance, trends, constraints, risks, and client behaviour and forecasting the results requires strong analytical skills. The project manager is expected to possess these analytical skills to bring optimal results within the available resources.
Resource management – Carefully planning for the availability of material, tools, and other inventory and coordinating with the workers for successful project delivery are crucial tasks of a construction manager.
Negotiation skills – The manager needs to have strong negotiation skills to discuss the terms of agreements, draft contracts, and obtain licenses and permits.

Since the infrastructure industry growing stronger year-on-year, the earning potential of individuals also increases. Hence, the salary of a construction manager ranges between Rs. 4 LPA to Rs. 25 LPA. The average salary is Rs. 13 LPA. 
The potential careers in construction management are –
Construction Engineer
Construction Project Manager
Facilities Manager
Field Engineer
Facility Operation Specialist
Program Manager
Infrastructure Manager
Project Resource Manager
Operation Manager
Infrastructure Administrator

Any individual wishing to enter this field should possess the adequate knowledge and expertise to succeed and grow their career.
This is where the MIT School of Distance Education (MITSDE) steps in. MITSDE offers a Post Graduate Diploma in Construction & Project Management. The construction management course covers planning, organizational and execution skills, the latest construction management techniques and technologies, global construction and project management practices, and analytical & communication skills.