The arrival of Lord Ganesh marks the beginning of an enthusiastic and happy 10-day-long festivities. The ten days of celebrating Lord Ganesh, the god of wisdom and prosperity, is a magnificent sight for onlookers and the reason for a joyous reunion of families and friends.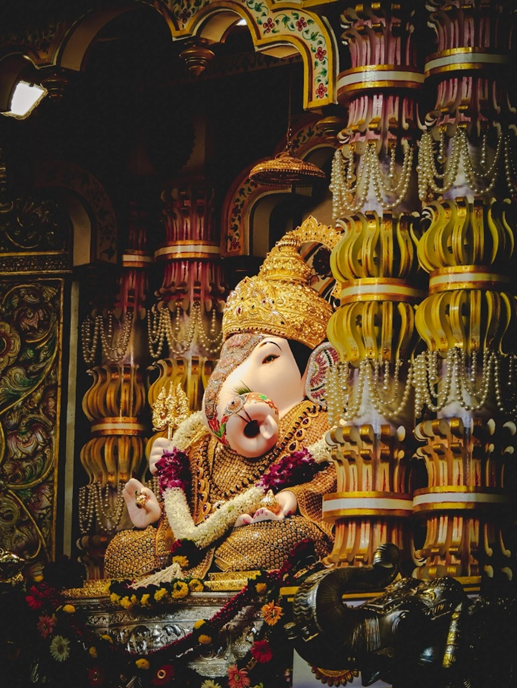 The Ganesh festival imparts essential business lessons; here are a few –
Crowdfunding – The Ganapati mandals or trusts collect money from people to fund the pandal and perform social functions. This is an example of crowdfunding. It is defined as 'the practice of getting a large number of people to each give small amounts of money to provide the finance for a project, typically using the internet.'
Crowdfunding is often used as an alternative source of finance by small companies or start-ups to fund their innovative ideas or new projects. Similarly, the Ganapati mandal or trusts collect money from the residents of that area or those willing to support them.
Creativity – The volunteers of the Ganapati mandals creatively use the funds to erect figurines or produce street plays for entertainment and create social awareness about issues like pollution, literacy, corruption, etc. The figurines often depict stories from Veda or Purana (sacred texts). The mandals also recreate sets of various monuments of historical or cultural importance. Thus, they effectively use the funds raised to support a social cause or entertain people.
Daily stand-up meetings – The aarti or the daily prayers can be compared to daily stand-up meetings between two scrum meetings. The first and last days of the Ganapati festival are like scrum meetings and daily prayers when the family, friends, neighbours, or acquaintances come together. These daily meetings give all a chance to communicate with each other, thus encouraging solidarity and bonding.
Teamwork – The Ganapati festival processions are a fascinating spectacle for many. People from all over the country are eagerly waiting for these processions. The Ganapati processions are an excellent example of teamwork and unity in thought and leadership. The dhol, taasha, or lazim players are in sync with each other and have a common goal. They follow the instructions of the one who leads the procession, and the team unitedly performs to create a reverberating echo of the dhol taasha.
Big-budget ads – Festivals always allow brands to reach a large audience. The Ganapati pandals provide a platform for brands to display their banners, stand or distribute flyers. Brands also choose to sponsor social events or fund the pandals.
Boost to MSMEs – Local artisans make the Ganapati idols. Thus, the festival gives a boost to the local craftsmen and small or micro businesses. Micro businesses, mainly female employees, make the food offerings to the lord. It thus boosts small businesses and promotes female empowerment.
CSR activities – Brands choose to donate for or promote and support a social cause during the festival. Many Ganapati mandals or trusts give donations to NGOs. Thus, brands or trusts view the Ganapati festival as an opportunity to promote and support social causes as a part of Corporate Social Responsibility (CSR).
Business management principles are also a part of the country's culture and traditions. Understanding and applying them in real-life scenarios requires in-depth knowledge of the principles.
Hence, this Ganesh festival, choose the power of wisdom and pledge to invest in acquiring the relevant skill sets to achieve your career goals. Choose from the best training programs offered by renowned institutes like MITSDE.
MIT School of Distance Education is an AICTE-approved distance learning institute that caters to working professionals looking for career development. It offers online PG Diploma in Management courses for holistic professional development. The online courses impart skills essential for career growth. MITSDE provide an exciting learning experience and professional development opportunities through their unique course offerings.
MITSDE offers a wide array of disciplines to choose from, such as –
Project Management
Marketing Management
Finance Management
Operations Management
Supply chain & Logistics Management
Banking & Financial Services
IT Management
Construction & Project Management
MITSDE has a dedicated team of student success managers for each learner. Student success managers assist learners in their academic journey.
It also has a placement cell that guarantees 100% placement assistance. The placement cell also offers resume-building and career-building sessions to help secure a rewarding career.
Lastly, initiatives like MITSDE Labs and Harbour offer a perfect blend of practical hands-on training and psychological counselling.
Thus, MITSDE offers a 360-degree learning approach that guarantees a rewarding career path.