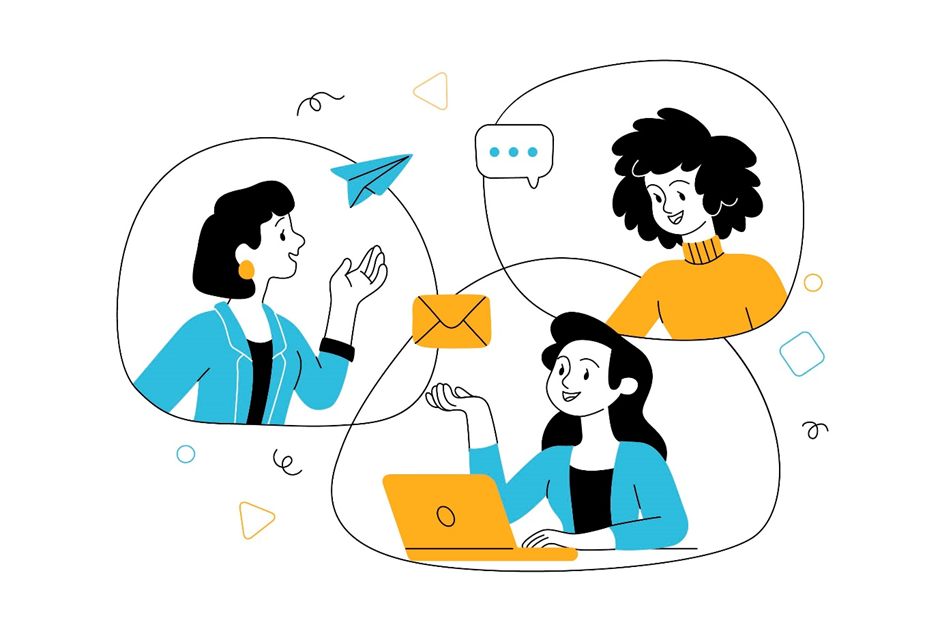 The UN (United Nations) General Assembly proclaimed the International Day of Friendship in 2011. The idea was to promote peace and build communities between people, countries and cultures.
UNESCO proposed to International Day of Friendship to set values, attitudes and behaviours that reject violence. It was an attempt to prevent conflicts by addressing their root causes.
In India, Friendship Day is celebrated on the first Sunday of August. Companies and digital marketers leverage Friendship Day to showcase their products and services. They use it as a platform to establish a brand connection with the audience.
Streaming from the idea of celebrating friendship and peace, brands create their messaging to revolve around it. Many brands launch exclusive campaigns for this day.
Here's how companies plan their brand marketing strategy. The brand advertising campaigns are directed to boost their marketing efforts.
Advertising campaigns – Dominos launched a friendship day campaign showing how two people can bond over a single slice of pizza. Gillette displayed an ad with top YouTubers and social media influencers, wherein they show gratitude towards the friends who supported them through tough times.
These TV or social media ad campaigns are created with catchy jingles, heart-warming stories, and memorable visuals to strike a chord with the audience.
Gifts, discounts & promotional offers – Brands often offer limited-time discounts or gifts. The intention is more footfall in the stores or customer referrals.
One of the most popular marketing strategies is personalised gifting. Companies offer customised gift items like bracelets, coffee mugs, photo frames, or greeting cards. It is a branding strategy to create a long-lasting impression or brand awareness among the target audience.
Social media – Social media plays an essential role in reaching many people. Many companies often use social media to pass on their friendship day message.
Amazon MiniTV launched an Instagram campaign which took the medium by storm. Many top brands, like Swiggy, Dunzo, Cleartrip, Dominos, Sleepy Owl, etc., took part in it. The campaign tagline was #Casetohbantahai (It calls for a lawsuit). The hilarious memes, celebrity endorsements and brand engagement got the campaign good traction and customer engagement.
Customer loyalty – Many brands view this day as an opportunity to build long-term customer relationships. Brands also organise CSR activities like fundraisers for social causes, donation camps, or workshops to foster camaraderie, create a positive brand image and contribute to society.
Friendship Day is when companies seek to leverage to create an unbreakable bond with their customers. Marketing is a dynamic field that constantly changes. To understand the latest trends, marketers must regularly update their knowledge and skills to implement and adapt to the changes efficiently and effortlessly. MIT School of Distance Education (MITSDE) is your friend and will help you land your dream job.
MIT School of Distance Education is an AICTE-approved distance learning institute. It caters to working professionals looking for career development. It offers PG Diploma in Management courses for the holistic development of professionals.
MITSDE offers a wide array of disciplines to choose from, such as –
Project Management
Marketing Management
Finance Management
Operations Management
Supply chain & Logistics Management
Banking & Financial Services
IT Management
Construction & Project Management
MITSDE has a dedicated team of student success managers for each learner. Student success managers assist learners in their academic journey.
It also has a placement cell that guarantees 100% placement assistance. The placement cell also offers resume-building and career-building sessions to help secure a rewarding career.
Lastly, initiatives like MITSDE Labs and Harbour offer a perfect blend of practical hands-on training and psychological counselling.
Thus, MITSDE offers a 360-degree learning approach that guarantees a rewarding career.