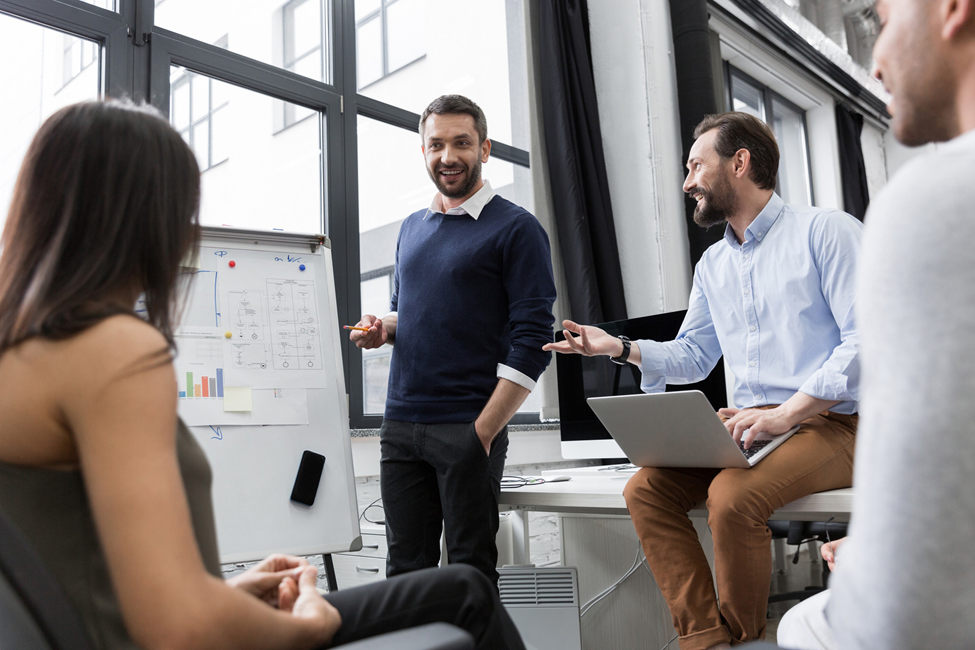 Are you intrigued by the world of project management in India? Curious about the earning potential in this field? Well, you're not alone.
Project management roles have gained immense popularity in recent years, and they also come with impressive earning prospects. Let us discuss the highest-paying project management jobs in India.
Project Management: A High-Demand Field
Before we explore the top-paying project management roles, let's understand why project management is such a hotcake in today's job market. In essence, project managers are the orchestrators of success in organizations. They plan, execute, and monitor projects to ensure they meet goals, stay on track, and are completed on time and within budget.
With businesses increasingly recognizing the importance of effective project management, the demand for skilled professionals in this field has skyrocketed. Companies are willing to invest in top talent to manage their projects efficiently and drive growth. As a result, project management has become a promising career path for those seeking financial stability and career advancement.
Project management is a highly sought-after skill in India. According to a report by Indeed, project managers are among the top 10 highest-paid professionals in India. The average salary for a project manager in India is ₹16.8 Lakhs per year, but the highest-paying project management jobs can pay up to ₹30 Lakhs per year or more.
Now, let's uncover the project management roles that offer the highest paychecks in India:
IT Project Manager
Information technology is the backbone of many businesses today. IT Project Managers are responsible for overseeing technology-related projects. Their average salary can range from 10 to 20 lakhs per annum, depending on the complexity and scale of the projects they manage.
Construction Project Manager
With the booming real estate and infrastructure sector in India, Construction Project Managers are in high demand. They handle everything from planning to execution, ensuring that construction projects run smoothly. Their salaries can range from 8 to 18 lakhs per annum.
Engineering Project Manager
These professionals manage engineering projects, making sure they meet technical requirements and adhere to industry standards. Their annual salaries typically start at 10 lakhs and can go up to 20 lakhs or more.
IT Services & Consulting Project Manager
An IT services & consulting project manager works with clients to identify their needs and develop solutions. They also manage the implementation of these solutions and ensure that they meet the client's expectations.
Pharmaceutical Project Manager
In the pharmaceutical industry, Project Managers oversee drug development, regulatory compliance, and manufacturing processes. They are among the highest earners, with average salaries ranging from 12 to 25 lakhs per annum.
Finance Project Manager
Finance Project Managers handle financial projects like mergers, acquisitions, and risk management. They work with a team of analysts, traders, and other stakeholders to define the project requirements, create a roadmap, and track the progress of the project. Their earnings can vary but often fall in the range of 12 to 22 lakhs per annum.
How PGDM in Project Management Opens Doors
You might wonder how to land one of these high-paying project management jobs. This is where a Post Graduate Diploma in Management (PGDM) in Project Management comes into play. PGDM programs offer specialized education and training tailored to the needs of the industry.
MIT School of Distance Education offers placement support for all its students. It connects you with top companies in the field. MITSDE is a valuable resource in landing your dream project management job.
In conclusion, project management is a dynamic field with ample high-paying job opportunities in India. Pursuing a PGDM in Project Management equips you with the knowledge, management skills, and connections needed to excel in this field and secure a rewarding career. So, if you want to unlock your potential in project management and enjoy the financial benefits it offers, consider enrolling in a PGDM program today.