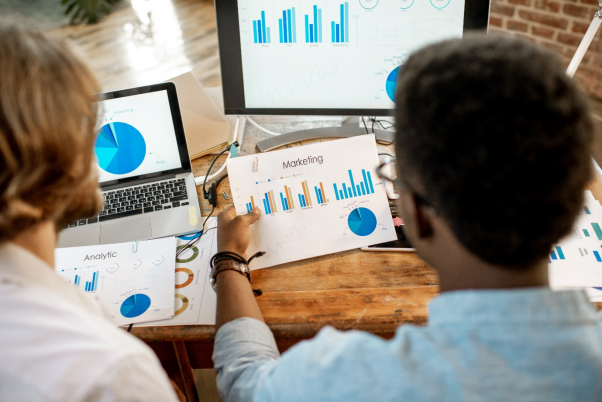 Business Analytics is a widely demanded skill by conglomerates and micro businesses alike.
Business Analytics is converting data into easily comprehensible insights. These insights help businesses take strategic decisions.
Research shows that 73% of Fortune 1000 industries struggle with Big Data Adoption. This indicates that business analytics is a vast field yet to be explored to its full potential. 
It is a highly demanded field with respect to the skills and capabilities of an individual. A person wishing to become a BA must possess the following skills –
Problem-solving skills – These involve breaking down data and evaluating it to find out the critical problem areas
Soft skills – These involve effective self-management, communication, active listening, and thoughtfulness
Business intelligence and statistical tools – Statistical and analytical skills and an in-depth knowledge of Excel are required to compute data
Understanding of databases and networks – Basics of programming languages, latest technologies and IT advancements
Stakeholder analysis – A business analyst should be able to comprehend the data requirements of each stakeholder.
Predictive analytics – Forecasting and risk assessment techniques are a must for a BA
Cost-benefit analysis – Evaluating and communicating the outcome of each activity and its impact on the cost
Data visualization techniques – A BA should be able to present data in a way each stakeholder will understand.
Understanding of business functions & processes – Clarity in the business process and the goals of the organization
The complex nature of this domain, the salary is in the range of Rs. 4,00,000 to Rs. 15,00,000 per annum.
For anyone looking to enter the data domain must possess the relevant knowledge and skills. This requires one to acquire industry-ready skills. But for a working professional, it becomes a tedious task to juggle between work and study. Hence an online course in Business Analytics is the best bet. 
This is where the MIT School of Distance Education steps in. MITSDE offers an AICTE-approved online Post Graduate Certificate (PGCM) course in Business Analytics. The course covers important concepts like –
Statistical Tools & Techniques
Data mining techniques
Data interpretation & data visualization tools and techniques
Predictive modelling technique
Data Modelling
Application of analytics in various domains such as HR, Finance, Marketing & Supply chain
Upon completion of this course, the learner will be able to explore career opportunities in roles like –
Data Architect – A data architect ensures that the data is relevant, accurate and accessible to the organization and its employees wherever and whenever needed.
Data Analyst – A data analyst collects, segregates, analyzes and represents the data extracted from the departments of the organization to help the management in decision-making.
Chief Technology Officer (CTO) – It is an executive-level position. The CTO is responsible for making decisions based on the data, to ensure a smooth user experience, competitive advantage and technological efficiency across the organization.
Market research analyst – Analysing and managing data collected from marketing campaigns to understand the efficacy of the marketing strategies.
Data analyst or Data scientist – A data scientist is engaged in collecting, analyzing and representing the data using statistical methods.
Management analyst or consultant – The professional uses company data to understand which department is facing problems, and pain areas and comes up with solutions for smooth and seamless working between the departments.
Machine learning engineer – Machine learning engineers collaborate with the data science team to build programs and create algorithms to deliver data-driven products and services. These algorithms enable machines to make decisions, take action and enhance the user experience without human interference.