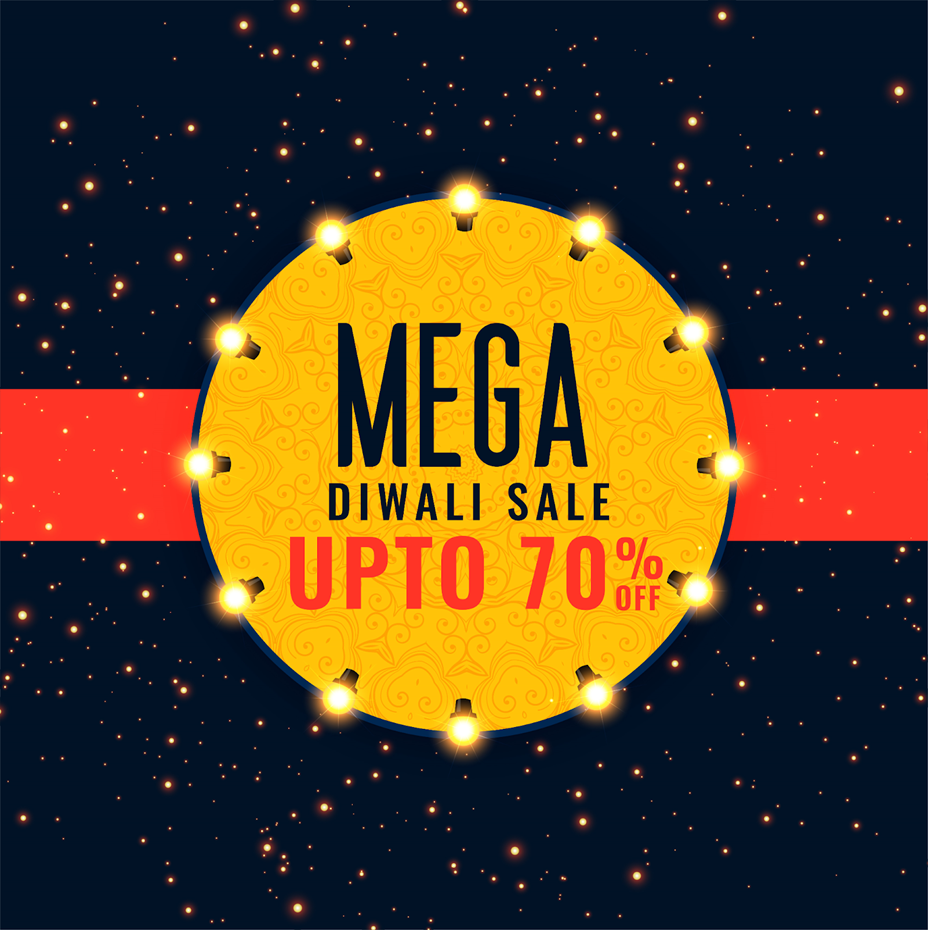 The festive season is a perfect time for brands to invest in their marketing strategies. Brands can leverage the festive period to their advantage. They can create strategies that will help them earn more and increase their customer base. Many big brands like Amazon and Flipkart look forward to the festivals to offer mega discounts. Amazon's Great Indian Sale or Flipkart's Big Billion Sale are examples of their marketing strategies.
The festive season is especially important to consumer goods companies involved in clothing, food items, decor, etc.
Dusshera, Navratri, Diwali, Eid and Christmas are widely celebrated festivals in India. Hence, brands aim to leverage these seasons to promote their products and services.
During these festivals, shoppers are on the lookout for the perfect gifts and the best deals, making it crucial for businesses to implement effective sales and discount strategies.
Here are some tips for developing effective festive season sales and discount strategies during the festive season:
Plan ahead – You have an entire year to plan the festive sales and discount strategies. List your objectives and consider the following questions –
What products will you discount?
How much of a discount will you offer?
When will your sales start and end?
How will you promote your sales and discounts?
Create a sense of urgency – Encourage customers to purchase more by creating urgency. You can do it through a flash sale or a 'one time only' offer.
Promote the offers – Use website, social media, email marketing, and in-store signage to promote the offer. You can also run paid advertising campaigns to reach a wider audience.
Stock enough inventory – Make sure that you have enough inventory on hand to meet the increased demand.
Prepare for a high volume of customer inquiries and returns – During the festive season, you can expect a higher volume of customer inquiries and returns. Be prepared to respond to customers promptly and efficiently
Here's a list of the sales strategies you can use to entice your customers –
Bundled sale – It is a widely used strategy. BOGO (Buy One, Get One) or Buy One and get the other at a discounted price are examples of bundled offerings. You mix two or more products together and offer them as a package at a discounted price. The bundled products or services may be related or unrelated to each other. For example – Buy one perfume and get another free, or buy one t-shirt and get two pairs of socks free. Buy five shirts at Rs. 599/-, etc.
Early bird discounts – This strategy attracts early adopters. It gives them a sense of privilege. You can also retain your loyal customers by giving them early access to your products than others. It creates a psychological need to reciprocate and urgency. It encourages repeat business and strengthens the relationship with your loyal customers.
Flash sale – Consider hosting a limited-time flash sale where you offer big discounts on select products for a very short duration, typically a few hours. It creates a buzz of your products and drives traffic to your website or store.
Gamification – Another tactic is to incorporate gamification, like spinning a virtual wheel or answering a few questions to get offers or discount codes. It adds a fun element to the shopping experience and engages your audience.
Award points or loyalty card discounts – You can create exclusive discounts for members with loyalty cards to your store and offer them discounts against the accumulated loyalty reward points. Customers who reach a certain spending threshold during the festive season can unlock even greater discounts or special gifts, giving them a clear incentive to keep shopping with you.
Personalized recommendations – Analyse customers' past purchase history and browsing behaviour to suggest relevant products that match their preferences and needs. During the festive season, curate special collections and gift guides to make it easier for customers to find the perfect gifts. Offering personalized recommendations enhances the shopping experience and increases additional purchases, leading to higher sales and customer satisfaction.
The festive season is critical for businesses to take advantage of increased consumer spending. Unique and creative sales and discount strategies will help boost sales and create a memorable shopping experience.
You must be aware of the various sales and marketing strategies to attract customers and encourage them to spend more during festivals. Here's how MITSDE will help you achieve your goal:
MIT School of Distance Education (MITSDE) understands the current skills gap in the market and strives hard to bridge the gaps. MITSDE offers AICTE-recognized and approved distance learning business management courses.
The Post Graduate Diploma in Management courses impart relevant skills and a core understanding of the business world.
For this purpose, MITSDE brings you PG Diploma in Marketing Management (PGDM Marketing Management). The online PGDM Marketing course is a 21-month course and covers concepts like –
Basics of marketing
Market research & testing
Project Management
Strategic Marketing
Product and Brand Management
Digital Marketing
Business Communication
Finance management
It also gives you hands-on training on the latest marketing tools. Equipped with these tools and techniques, the marketing course will take you a long way toward becoming a successful negotiator and marketing expert.
MITSDE also offers a dedicated team of student success managers to assist learners' academic journey.
The placement cell offers resume-building and career-building sessions to help secure reward learners.
Lastly, initiatives like MITSDE Labs and Harbour offer a perfect blend of practical hands-on training and psychological counselling.
The bottom line is that MITSDE offers a 360-degree learning approach that guarantees a rewarding career.