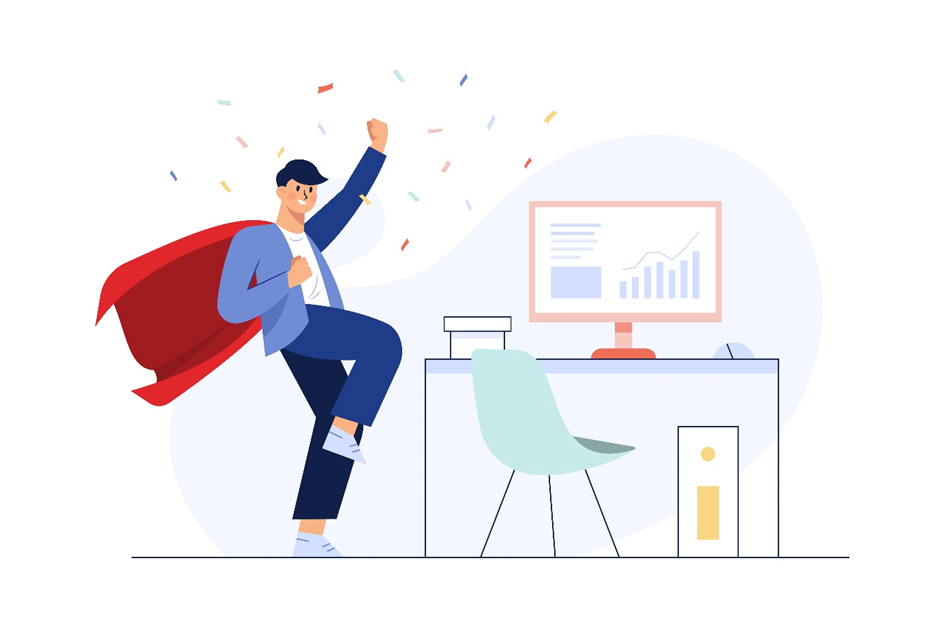 Maslow's need hierarchy theory indicates the 5 human needs that dictate human behaviour. Basic needs like food, water, clothing and shelter form the basis of the pyramid and are covered under the physiological needs. Then come the financial, mental, physical and emotional safety needs.
The third need category refers to the sense of community, belongingness and family. This is followed by the need for self-respect and esteem. Self-esteem is confidence in one's potential to accomplish things and gain respect from others.
The top of the pyramid is the self-actualization need that involves awareness about one's self, purpose and self-fulfilment.
Human behaviour is defined by the stage at which one finds himself in the Need hierarchy pyramid. Often the needs for self-esteem and self-actualization for many are fulfilled through their work or career and the monetary returns.
Job satisfaction is often misconstrued as a giant pay package. However, the meaning of it is much deeper. Job satisfaction is to do with the way we feel about our job. The components that make us feel valued, appreciated and happy with the work we do.
According to an SHRM report, employees rate respectful treatment as the most important factor for job satisfaction. Similarly, trust, a stress-free working environment, security, and competitive pay are the factors that lead to job satisfaction for an employee.
Career development on the other hand refers to advancing one's career graph to reach career goals. It can be through promotions, pay hikes, landing your dream job, being involved in a strategic role, or professional development.
It is a common notion to believe that career development & job satisfaction do not go hand-in-hand. This is due to the restricted mindset and the lack of awareness.
Here are ways in which you can align your goals and derive satisfaction in your job –
Seeking job opportunities in companies the vision & work culture aligns with your personal goals and temperament.
Devising a career development plan for your career growth that contains details of your goals, performance metrics and your roadmap to attain those goals.
Maintain a healthy relationship with your colleagues and managers and aim to develop a friendly, healthy and stress-free atmosphere at work.
Do not consider career growth to be always vertical. Expanding your knowledge, experience and networking are indicators of growth as well.
Develop interpersonal and communication skills to create an environment of mutual respect, trust, appreciation, and clarity.
Do not judge career growth in terms of monetary advancement only, instead focus on recognition, appreciation, and awards.
Maintain a work-life balance to not exert yourself or overburden yourself with work leading to anxiety and fatigue.
Get out of your comfort zone and take calculated risks to become successful at work.
The benefits of satisfied employees are low turnover, loyalty, enhanced employer brand image, and greater productivity.
Benefits of career growth motivated employees, increased profitability, monetary benefits, and holistic career development.
As an employer, it is important to understand the benefits of employee's career growth and satisfaction bring to your organization.
As an employee or a potential candidate, the reality is, in this rapidly changing and challenging world, career advancement and job satisfaction can be achieved simply through upskilling.
You may choose to be your own boss or work for a company that understands your personal goals and appreciates your achievements, which can be achieved through upskilling.
MIT School of Distance Education (MITSDE) is one such institute that understands the current skills gap in the market and strives hard to reduce it. For this purpose, MITSDE brings to you PG Diploma in Management. It is an online course designed specifically for working professionals looking to upskill themselves without having to forego their job.
The PG diploma in management courses focuses on technical and soft skills development to help individuals rise high on the career ladder.
MITSDE also offers a dedicated team of student success managers working day-in and day-out to bring to you a unique learning experience by assisting you in every step of your academic journey.
A placement cell and its offerings like resume-building and career-building sessions help you to secure a rewarding career.
Lastly, initiatives like MITSDE Labs and Harbour offer you a perfect blend of practical hands-on training and psychological counselling.
Thus, we offer you a complete package to thrive in your career.