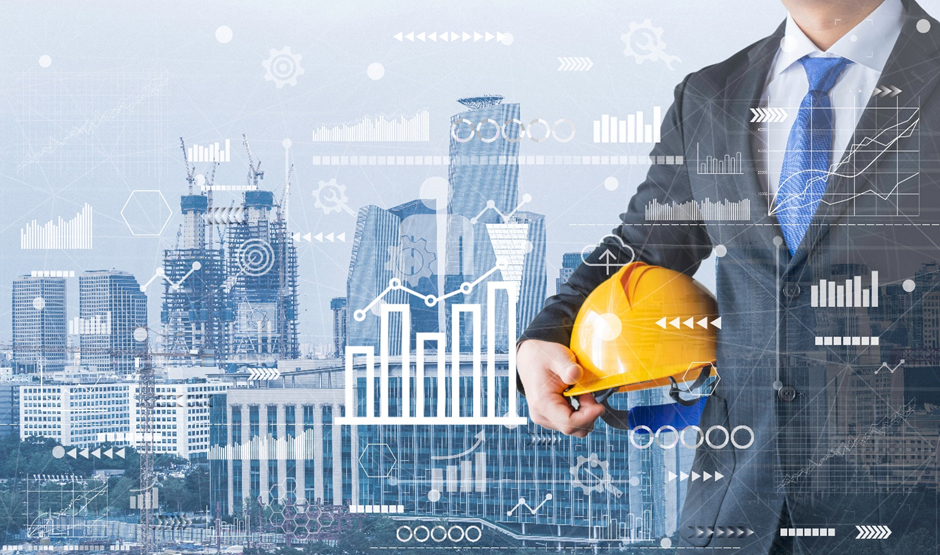 The real estate industry in India is expected to reach $1.4 trillion by 2025. This makes it the third-largest construction market in the world. The real estate market consists of construction projects like – residential real estate, commercial real estate, industrial and engineering.
The Real Estate market has been and will continue to be one of the most financially rewarding markets in the world. As the cost of land increases the market continues to flourish. Hence a career in construction and project management will yield good returns.
The average salary of a construction manager ranges between Rs. 4,00,000 per annum to Rs. 25,00,000 per annum. The average salary in the real estate sector is around Rs. 13 LPA. 
Construction is a highly structured project. It encompasses many activities, resources, and deadlines. A construction project is usually planned and executed phase-wise. It requires planning, forecasting and predictive skills.
A construction project manager's job description looks like the following. The construction manager's job requires –
Estimating and negotiating project costs
Formulating the budget
Scheduling activities and creating a work timetable
Managing raw materials
Coordinating with the vendors and managing the supply chain.
Communicating with the project owner and stakeholders, regarding the budget, progress, and bottlenecks.
Leading the team of site workers, and technicians and effectively communicating the task details to the team members.
Conforming to the regulatory requirements and legalities.
A construction project manager's job is a highly demanding career. It requires the project manager to be proactive, have foresight and be a people person.
Acquiring these skills requires proper guidance and relevant skills. Hence upskilling is crucial to succeed in this domain.
The MIT School of Distance Education (MITSDE) steps in here. MITSDE is an AICTE-approved institute that imparts management courses for working professionals. It offers a Post Graduate Diploma in Construction & Project Management. The course covers 
Planning & forecasting skills
Time management and risk management skills
Organizational and execution skills
Latest construction management techniques and technologies
Global construction and project management practices
Analytical and communication skills
The benefits of an online course in construction & project management are –
Flexibility – Online learning programs are to the point and add value to your resume. The distance learning model does not require students to attend offline classes. The online classes are mostly based on a self-paced learning model. Hence it offers complete flexibility.
Focused learning – The courses are designed to focus on necessary, applicable and updated skills. They also provide knowledge on legal compliances important for setting up and running any company.
Soft skills – These courses also focus on soft skills such as communication, corporate ethics and social responsibility. Soft skills are the most sought-after skills by employers.
Age-limit – These courses do not have any age criteria and hence can be pursued at any age.
No eligibility criteria – Distance education institutes generally do not have any eligibility criteria, thus making higher education easily accessible.
Credibility & recognition– Courses & certifications from reputed and Government recognized institutes have worldwide acceptance.
Technology – High-end Learning Management Systems, virtual classrooms, and online assessments make the learning experience hassle-free and easy for students.
Cost effective– The online course fees are between Rs. 500 – Rs. 2,00,000 +. This makes online education open for people of any financial strata.
ROI – Since these courses are customised as per the advancements in each sector, they impart updated and relevant knowledge. Thus yielding a high return on investment.
Alumni status– The candidate gets an alumni status of the distance learning institute or University.
Certification – Upon completion of the course, the candidate is awarded a degree or diploma or certificate of completion. This is a valuable addition to the resume.
The potential careers in construction management are –
Construction Engineer
Construction Project Manager
Facilities Manager
Field Engineer
Facility Operation Specialist
Program Manager
Infrastructure Manager
Project Resource Manager
Operation Manager
Infrastructure Administrator
Civil Engineer
Project Manager
General Contractor
Thus, a construction and project management course will help potential or working professionals progress in their careers.