With the advent of rising digital presence in the post Covid-19 era, digital media has widely influenced lives of the people in day-to-day activity in the way everyone connects, collaborates, and works accordingly. Social media's increased use has brought with it, a myriad of opportunities, most of which have proven to be beneficial to the community at large. Ultimately, it has enabled unprecedented levels of building community, communication and social interaction, breaking geographies, time, and social context. The rise of digital media has made possible the growth of new methods of educating, imparting learning, providing under privileged communities with better opportunities. Few social media sites that make an impact in our daily lives are: Facebook, Twitter, YouTube, and etc.
Rising popularity of YouTube
As of 2020, YouTube users grew more than 2.1 billion people all over the globe. Its streaming service is particularly popular amongst the younger generation, who access the platform more often in a day to entertain themselves or follow up on the latest news. Every minute around 500 hours of videos are uploaded to YouTube every minute across the globe.
Increase in views on YouTube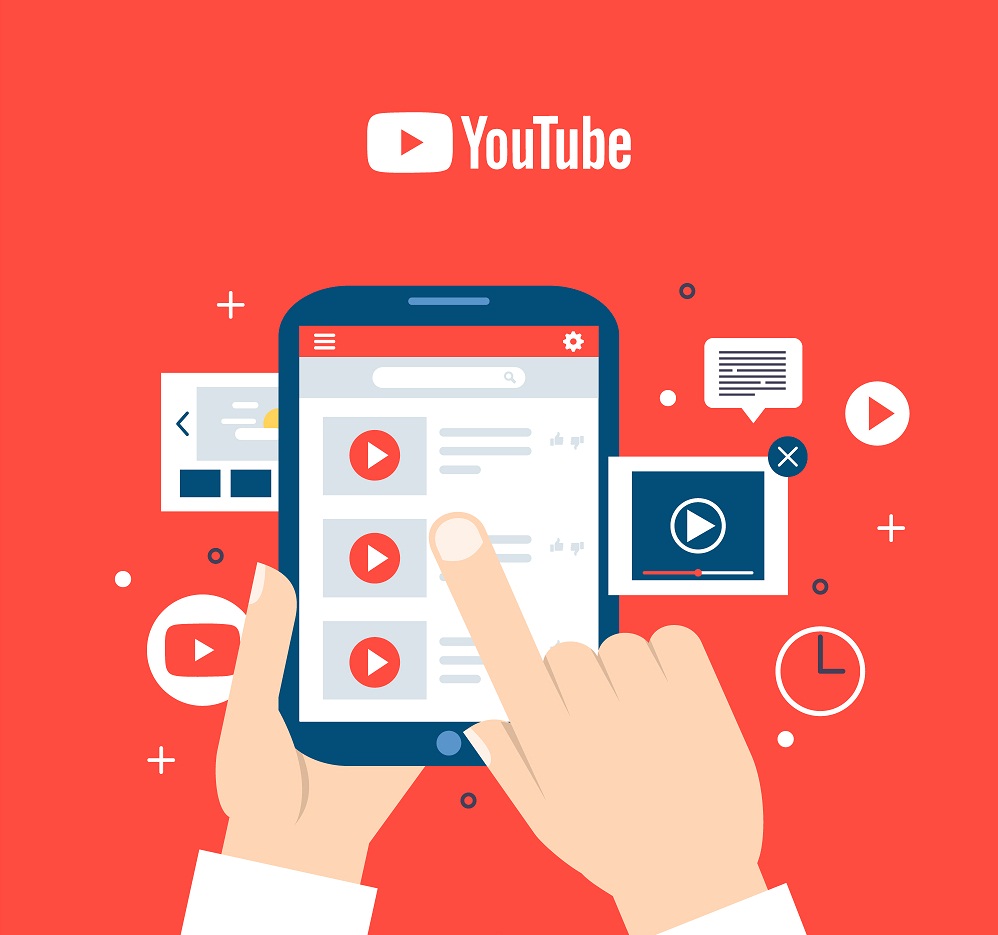 Use Descriptive and Enriching Keywords to improve your video's search
YouTube also acts as a search engine to view videos with diverse topics. A catchy title along with the description of the video would help enhance the viewership of videos.
Optimization of Thumbnail Image and Use Tags
Google's organic results page normally highlights the video which has got a better and high quality resolution image to get maximum viewership. As per algorithm and YouTube users, YouTube tags will further help them understand what your video is about.

Encourage Viewers to Subscribe to Your Channel
In order to increase and retain users, one of the best and easiest ways is to encourage your current viewers to subscribe to your channel
Create Playlists to multiply views
In order to multiply YouTube videos, one needs to organise and create video playlists so that the viewers could be kept engaged without quickly shifting to another channel. This techniques strongly recommended for educational or explanatory videos.
Know when to Publish your Videos
YouTube has the ability to track video based on the days and date the video is uploaded. Identification of peak time when the audience is viewing the content on YouTube lets you plan according to publish your content.
Influencer Community to Maximize Video viewership
In today's times, influencer marketing is turning out to be widely popular option for several brands to reach its consumers. Resharing the content from the influencers YouTube account plays a significant role for maximum outreach of the published content
Experiment with Ads to Drive YouTube Views
YouTube Ads that are played or run next to streaming videos are very beneficial. It could help to connect with the potential prospective customers in a more unique and a memorable way.
Embedding Videos
YouTube shows embed option, where a user can click and copy the link on the particular video and share the desired link on several blogs or website.
Summary
Apparently, YouTube offers an array of opportunities to promote the content, using appropriate tactics could be beneficial in creating and engaging content on the channel.
While YouTube offers a productive platform to promote your content, using the right YouTube tactics is as important as creating engaging videos.