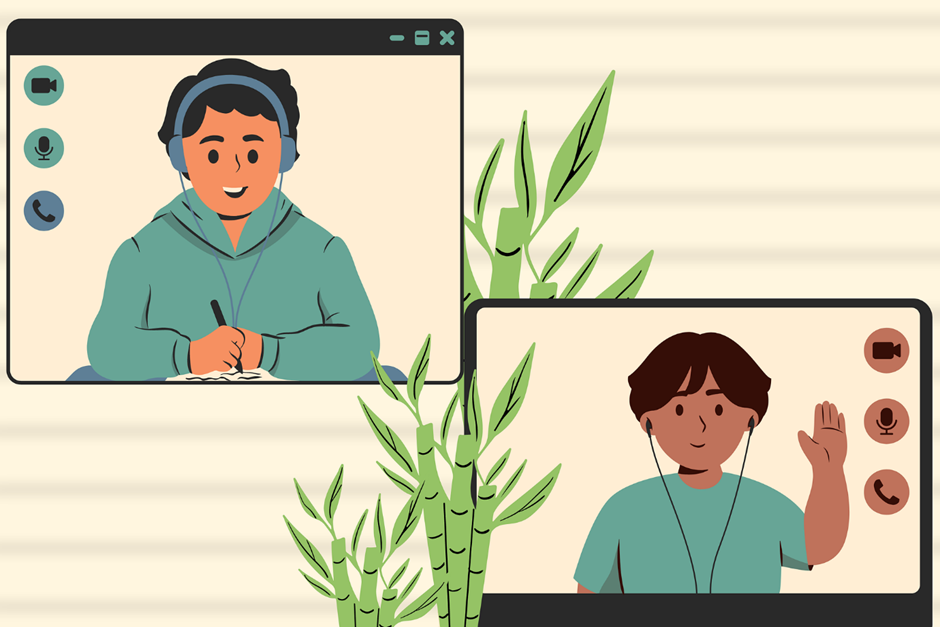 Distance or online learning means a chance to learn new skills from a geographical or physical distance. The learner gets knowledge without attending classroom lectures.
The first correspondence course was started by Sir Isaac Pitman in 1840. He is known as the Father of Distance Learning. Since then the importance of distance education has gained importance.
It got a boost after the launch of the Internet and teleconferencing tools. During the COVID-19 pandemic, Zoom was the preferred videoconferencing tool for conducting virtual classes.
The benefits of distance education transcend the traditional learning model. Here are a few benefits of online learning –
Enhanced career prospects –
A distance learning course provides a platform for individuals to enhance their career prospects by acquiring new skills and knowledge. It helps you to become more competitive in the job market and increases your chances of getting hired by top companies.
Various disciplines to choose from –
The courses offer training on a variety of disciplines or trending topics to choose from. It helps you focus on your area of interest and acquire in-depth knowledge in that particular field.
Practical exposure –
Top educational institutions like IIMs, XLRI or MIT School of Distance Education emphasise practical learning by including case studies, group discussions, project work, and internships. It helps individuals to gain valuable exposure to the business world and develop skills required for real-life situations.
Flexibility –
Online learning programs are to the point and add value to your resume. The distance learning model does not require students to attend offline classes. The online courses are primarily based on a self-paced learning model. Hence, it offers complete flexibility.
Networking opportunities –
They offer opportunities to connect with industry professionals, alums, and peers from different domains or areas of interest. It helps you to build a solid professional network and gain insights into the industry.
Leadership skills –
The programs focus on developing leadership skills such as decision-making, problem-solving, communication, and teamwork. It helps you to become an influential leader and contribute to the growth of your organisation.
Soft skills –
These courses also focus on soft skills such as communication, corporate ethics and social responsibility. Soft skills are the most sought-after skills by employers.
Affiliation –
Suppose the course is provided by any University or a recognised and reputed institute like IIMs, Welingkar, Narsee Monjee Institute of Management or MIT School of Distance Education. In that case, the candidate becomes an institute alum upon course completion.
Higher salary –
Upskilling increases the earning potential of individuals. A Graduate Management Admission Council survey says that individuals with a PGDM degree earn higher salaries than those with just a bachelor's degree.
Credibility & Recognition –
Courses & certifications from reputed and government-recognised institutes have worldwide acceptance.
Return on Investment (ROI) –
Since these courses are customised as per the advancements in each sector, they impart updated and relevant knowledge. Thus yielding a high return on investment. It helps them choose a brighter career path.
Focused learning –
The courses are designed to focus on necessary, applicable and updated skills. They also provide knowledge on legal compliance for setting up and running any company.
Currently, many paid or free online courses impart MBA programs or post-graduate diploma in management courses. These higher education courses provide better career opportunities and a chance to grow your career.
Conclusion –
India will experience a 6.8% growth in GDP due to upskilling by 2030, increasing its GDP to almost $600 billion. Upskilling is the need of the hour, where PG Diploma in Management (PGDM) courses or online MBA courses play a critical role. Distance MBA or online PGDM course offers better job opportunities and impart real-world teachings.
MIT School of Distance Education is an AICTE-approved distance learning institute. It caters to working professionals looking for career development. It offers PG Diploma in Management courses for the holistic development of professionals.
MITSDE offers a wide array of disciplines to choose from, such as –
Project Management
Marketing Management
Finance Management
Operations Management
Supply chain & Logistics Management
Banking & Financial Services
IT Management
Construction & Project Management
MITSDE has a dedicated team of student success managers for each learner. Student success managers assist learners in their academic journey.
It also has a placement cell that guarantees 100% placement assistance. The placement cell also offers resume-building and career-building sessions to help secure a rewarding career.
Lastly, initiatives like MITSDE Labs and Harbour offer a perfect blend of practical hands-on training and psychological counselling.
Thus, MITSDE offers a 360-degree learning approach that guarantees a rewarding career.