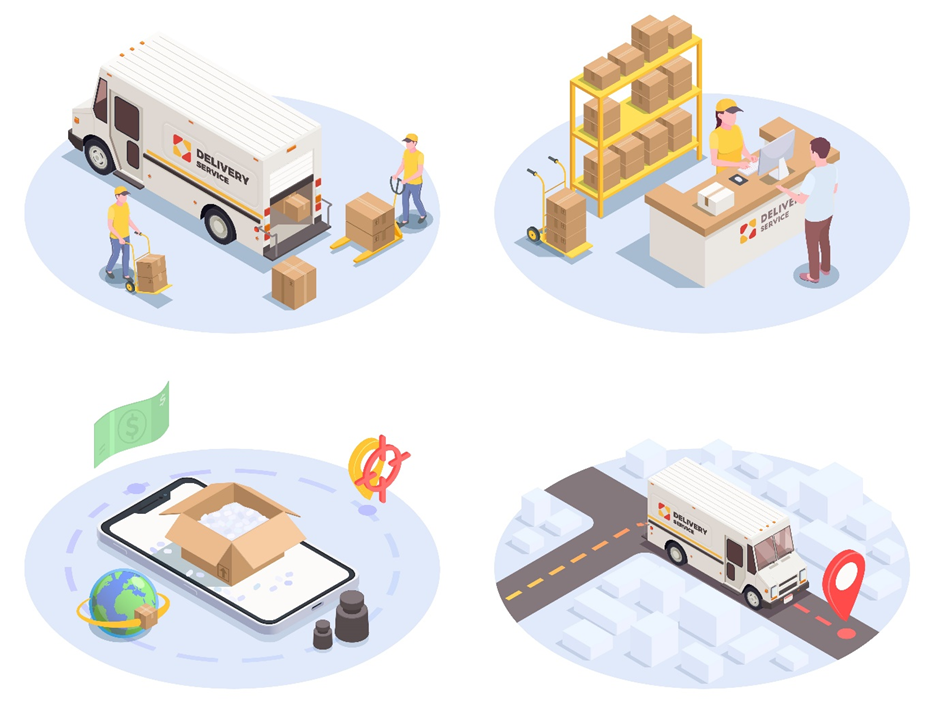 Logistics & Supply Chain market is growing rapidly and undergoing changes accordingly. With the boom of e-commerce or online buying, the logistics market has gained an impetus. Study shows that the global E-commerce logistics market size was US$ 375.1 Billion in 2022.
And the global logistics market size was almost USD 9.96 trillion by the end of 2022.
Considering the CAGR of 6.3% between 2023 and 2028, various opportunities are coming up in the logistics & supply chain industry.
Potential career opportunities in the logistics & supply chain management market are –
Freight Manager
Dispatch Manager
Supply Chain Manager
Transportation Manager
Warehouse Operations Manager
Export Manager
Purchasing Manager
Supply Chain Software Manager
International Logistics Manager
Master Production Scheduler
Supply Chain Distributor
Logistics & Supply chain provides a myriad of career opportunities. The average salary in this domain ranges from Rs. 4 LPA to Rs. 12 LPA.
Gaining relevant and adequate knowledge and skills is the first step to starting or enhancing a career in logistics.
An MBA or Post Graduate Diploma in Management (PGDM) are holistic courses that train the candidate in the skills required to be a successful logistics & supply chain manager. The courses are designed to suit the career-related needs of working professionals and chart a rewarding career path.
As working professionals, it becomes a tedious task to manage work and academics, hence distance learning is the best option for professionals.
The advantages of distance or online learning in upskilling are –
Flexibility – Online learning programs are to the point and add value to your resume. The distance learning model does not require students to attend offline classes. The online classes are mostly based on a self-paced learning model. Hence it offers complete flexibility.
Focused learning – The courses are designed in a way that they focus on the skills necessary for the domain, are applicable, and are updated. They also provide knowledge on legal compliances important for setting up and running any company.
Soft skills – These courses also focus on soft skills such as communication, corporate ethics and social responsibility. Soft skills are the most sought-after skills by employers.
Age-limit – These courses do not have any age criteria and hence can be pursued at any age.
No eligibility criteria – Distance education institutes generally do not have any eligibility criteria, thus making higher education easily accessible.
Acceptability – Courses & certifications from reputed and Government recognized institutes have acceptability worldwide.
Technology – High-end Learning Management Systems, virtual classrooms, and online assessments make the learning experience hassle-free and easy for students.
Affordability – The online courses have a price range of Rs. 500 – Rs. 2,00,000 or more, thus making online education open for people of any financial strata.
ROI – Since these courses are customised as per the advancements in each sector, they impart updated and relevant knowledge. Thus yielding a high return on investment.
Affiliation – The candidate gets an alumni status of the distance learning institute or University.
Certification – Upon completion of the course, the candidate is awarded a degree or diploma or certificate of completion which is a valuable addition to the resume.
How does MITSDE help in upskilling?
MIT School of Distance Education (MITSDE), is a distance education institute approved by AICTE. It offers a Post Graduate Diploma in Logistics & Supply Chain Management (PGDM – Logistics & Supply Chain) Management. 
This course covers –
Supply Chain Management (SCM) basics
Challenges in the industry,
People management skills
Ethical decision-making
Customer servicing
Raw material management
Green manufacturing
Logistics processes
Best practices in the global supply chain
Inventory management and CSR.